Craig Yolitz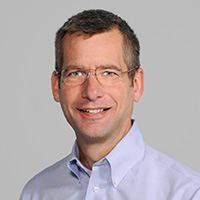 Vice President of Customer Operations and Account Management
Craig Yolitz leads a multidisciplinary team of experts that creates and delivers FindLaw's industry-leading online marketing solutions. He is also responsible for developing and implementing an ongoing customer experience strategy that supports customer and revenue retention initiatives.
Under his leadership, FindLaw has increased product quality and customer satisfaction while dramatically cutting production time and overall costs. He achieved these accomplishments during a period of rapid growth and change.
Yolitz has instilled a culture of bottoms-up innovation and passion for the work within his organization. Thanks to this environment, existing processes continually evolve and new ones are created in order to better meet client needs. This culture not only resides within functional areas but develops across functions.
A part of FindLaw since 2005, Yolitz brought with him 19 years of manufacturing operation experience with Thomson West.
He holds an MBA in management from the University of St. Thomas and a B.S. in industrial technology from the University of Wisconsin, Stout.