Jim Schonrock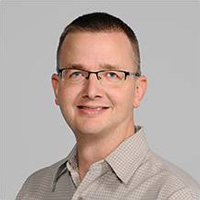 Vice President of Performance
Jim Schonrock is responsible for enhancing FindLaw's solutions so they continue to deliver exceptional results and service to customers. One of his primary focus areas involves leveraging customer and marketplace knowledge to support solutions that improve expectation setting, execution and most importantly, communication of value so FindLaw's customer experience consistently meets or beats expectations.
First joining Thomson Reuters in 1995, Schonrock most recently served as FindLaw's senior director of product management. In that role, he brought numerous client development solutions to market while also managing and optimizing existing products to deliver optimum value. He has experience executing successful channel
launch strategies, partnering with a nationwide sales force to drive new product growth.
Before that, he served as FindLaw's Director of Operations, a role that saw him manage an organization which attained an 85 percent client satisfaction rate among solo/small law firm businesses.
Schonrock received his MBA from the University of St. Thomas and a B.A. in history from the University of Minnesota, Twin Cities.