Karl Florida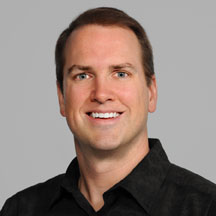 Karl Florida joined Thomson Reuters in 2005 and currently leads the Small Law Firm & Consumer business for Thomson Reuters, Legal. The Small Law Firm business provides information, software and services to help small law firms practice more effectively, manage more efficiently and grow faster. The business's largest product lines include Westlaw and FindLaw FirmSite.
Karl has strong interests in innovation and marketing. He established the first pan-legal Innovation Program, and more recently led the launch of the Thomson Reuters, Legal Demand Generation Center of Excellence.
Prior to his current role, Karl served as president of FindLaw, leading the business to continue a strong track record of profitable growth and pursue an expanded vision for business development solutions. Prior to this role, he served as FindLaw's vice president of Strategy and Business Development. Before joining FindLaw, Karl was general manager of the T-Web initiative, as well as vice president of Global Strategy.
Prior to Thomson Reuters, Karl co-founded Return Path, a leading email marketing services company. Karl also managed ecommerce software products at Netscape Communications, led several software investments at General Atlantic Partners and served as a strategy consultant at Mercer Management Consulting.
Karl graduated from Harvard University and received an MBA from the Stanford Graduate School of Business.