Lisa Schlosser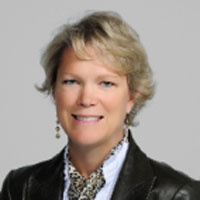 Chief Technology Officer and Vice President of Technology
Lisa Schlosser is responsible for continuing the ongoing scale and efficiency efforts of FindLaw's technology organization while partnering across the business to achieve key product launches that advance FindLaw's revenue, growth and strategic business objectives.
Previously Schlosser served as vice president and chief technology officer for Content Marketplace, a Thomson Reuters organization created to develop scalable, agile and cutting-edge technologies that deliver valuable content connections to serve customers better. In this role, she led the rollout of agile methodologies across the content marketplace technology team to increase predictability and implementation.
In addition, she oversaw the large, scalable public records rollout that included 500 million people entities, 20 billion relationships and up to 60 million documents processed daily.
Schlosser is an executive board member of the Minnesota High Tech Association. She earned bachelor's degrees in mathematics and computer science from St. Mary's University of Minnesota.