William Ballard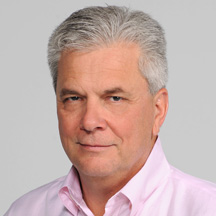 William Ballard
Vice President of Sales
William is responsible for all strategic and operational aspects of our sales organization, including ensuring we are developing long term client relationships, and bringing a customer-centric and solutions oriented consultative approach to our customers.
He began his professional selling career with Pitney Bowes where he was a field representative and manager for over seven years. In 1986, he began his legal sales career with Lawyers Cooperative Publishing prior to the acquisition by the then Thomson Corporation. William has been with Thomson Reuters for over 29 years. He was a field representative for LCP and WestLaw for ten years before becoming a regional sales manager.
For the next seven years he was the regional sales manager for various southern states with the one constant being Mississippi.
In 2003, he was asked to move over to the newly formed FindLaw organization. There he became a Sr. Director of Sales and was in that position for many years before being appointed to his current VP of Sales role. He maintains a strong track record for leadership and delivering results by fostering a culture of high-performance and collaboration.
William resides in Gulfport, Mississippi but spends his time between his office in Mississippi, Eagan and FindLaw Carlsbad offices.