Protect yourself with a financial power of attorney
A financial power of attorney allows you to delegate personal, financial, business, or other legal affairs to another person. You can execute a durable power of attorney in Alabama and make it as broad or limited as needed. Durable powers of attorney are also called ordinary powers of attorney, financial powers of attorney, or general powers of attorney.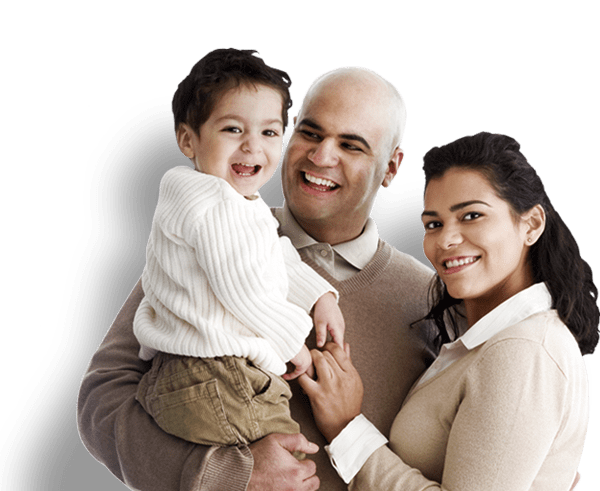 Find the estate planning form that's right for you.
Do I Really Need a Financial Power of Attorney in Alabama?
You need a financial power of attorney (POA) anytime you need someone to act on your behalf for financial, business, real estate, and other money affairs. It is a good idea for most people to have a financial power of attorney so someone can take care of their financial affairs should they become incapacitated.
If you are seeking a solution for someone to make health care decisions on your behalf in Alabama, you will want a health care directive and living will.
FindLaw provides everything you need to make your financial power of attorney (POA). Click on the links below to jump down the page:
Alabama Financial Power of Attorney Options
Financial Power of Attorney
For one person
A do-it-yourself financial power of attorney form that's easy to personalize
$39
What's included:
Step-by-step guided process
A financial power of attorney that's tailored to your needs
Attorney-approved document compliant with your state's laws
Free changes and revisions to your will for up to one full year after purchase
Estate Planning Package
For one person
All the forms you need to create a personal estate plan
$135
What's included:
Health care directive & living will
Financial power of attorney
A comprehensive plan — for less
Free changes and revisions for up to one year after purchase
How It Works
The process takes less than an hour, and you can complete it from the comfort of your home.

Answer Some Questions
Decide who your agent will be and what authority you want them to have. Then, simply answer a few questions.

Create an Account
Creating an account is easy, quick, and secure. Save your information as you go and return when you have time.

Complete Your Document
Once you answer the relevant questions, we do the hard part and create your unique document.

Print, Sign & Make It Legal
Print and sign your document following the instructions. This may include signing in front of witnesses or a notary.
How To Get an Alabama Financial Power of Attorney Form
You have two options for completing a financial power of attorney: hire an estate planning attorney or find a form and fill it out yourself. Findlaw offers state-specific forms.

Choose an agent
Your agent must be over age 18 and willing and able to act in your best interests. Choose someone with knowledge of your personal and business affairs like a spouse, live-in partner, business associate, a good friend, or another family member. If you choose a spouse or domestic partner, select an alternate agent if you and your partner become incapacitated at the same time.
Assign duties to your agent
Your agent's duties depend entirely on you. If you only want your agent to act on business affairs, you can do that by initializing that section of the power of attorney form and crossing out others. To grant general authority, initial all sections. You are allowed to grant or deny any specific powers listed on the form. For example, some people do not want their agent to access their retirement plan or bank accounts.
Hire a notary public
Financial powers of attorney must be signed and notarized to work. If you do not personally know any notary publics, visit your local bank branch. Print and mail establishments may also have notaries on staff who will notarize your document for a fee.
Distribute copies
Store your original power of attorney in a fire-safe file cabinet or safety deposit box. Before storing, make copies to keep in an accessible file and provide another copy to your agent. Inform your loved ones that you have a financial power of attorney, and consider providing copies to them.
Revoking a Financial Power of Attorney
If you decide to revoke a financial power of attorney, you can do so with a document called a "revocation of a power of attorney" or draft a new one that designates a new agent. Most forms contain a statement indicating that a financial power of attorney revokes all previous powers of attorney, but double-check just in case.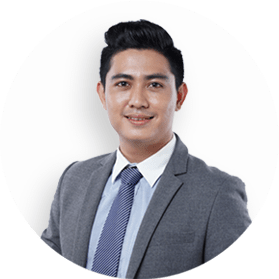 You May Want to Speak With a Lawyer if:
You don't know who to choose as your agent
You want to use a POA for Medicaid planning
You want to discuss which powers you should give your agent
You want legal review of your completed power of attorney
Find a Local Estate Planning Lawyer
Ready to get started on your financial power of attorney? It's free to start.
Create My Form
FAQs About Financial Powers of Attorney
Prefer to Work With a Lawyer?
Find an experienced estate planning attorney.
Already Have an Account?
Sign In
Sign into your Legal Forms and Services account to manage your estate planning documents.
Sign In
Create a Free Account for all Your Estate Planning Needs
Creating a free account allows you to:
Access state-specific content curated especially for you
Save your progress so you can finish at your own pace
Download, print, or edit your stored documents
Create an Account