Get a Connecticut Financial Power of Attorney in minutes
Choose someone to act in financial matters on your behalf by executing a financial power of attorney (POA). FindLaw's guided process means you can complete your own POA quickly and easily.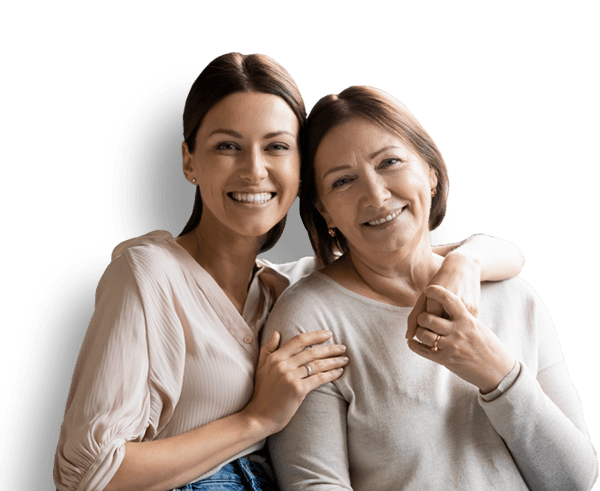 Find the estate planning form that's right for you
Do I Really Need a Financial Power of Attorney in Connecticut?
If you want to choose someone to pay your bills and make decisions for you when you are incapacitated, you need a power of attorney and a similar document called an appointment of health care representative (learn more on our page about health care directives and living wills).
If you become incapacitated and do not have a power of attorney, a court likely will intervene to appoint someone to make decisions for you. The court process can be lengthy and expensive, and it can cause stress for your loved ones.
With FindLaw, you can easily create a financial power of attorney. Click on the links below to jump down the page:
Connecticut Financial Power of Attorney Options
Financial Power of Attorney
For one person
A do-it-yourself financial power of attorney form that's easy to personalize
$39
What's included:
Step-by-step guided process
A financial power of attorney that's tailored to your needs
Attorney-approved document compliant with your state's laws
Free changes and revisions to your will for up to one full year after purchase
Estate Planning Package
For one person
All the forms you need to create a personal estate plan
$135
What's included:
Health care directive & living will
Financial power of attorney
A comprehensive plan — for less
Free changes and revisions for up to one year after purchase
How It Works
The process takes less than an hour, and you can complete it from the comfort of your home.

Answer Some Questions
Decide who your agent will be and what authority you want them to have. Then, simply answer a few questions.

Create an Account
Creating an account is easy, quick, and secure. Save your information as you go and return when you have time.

Complete Your Document
Once you answer the relevant questions, we do the hard part and create your unique document.

Print, Sign & Make It Legal
Print and sign your document following the instructions. This may include signing in front of witnesses or a notary.
How To Get a Financial Power of Attorney
Follow these steps to ensure your document is valid in Connecticut:

Choose how much power you want to give
You can use a power of attorney to give your agent limited or broad authority to act for you. If you are planning for your own incapacity, you should give your agent broad enough powers to pay your bills and care for your property.
However, you can create more than one power of attorney if you want someone to have authority for a limited purpose. For example, many people give a financial adviser a power of attorney to manage their investments. You also could give someone a power of attorney to negotiate and complete a sale of property for you.
Choose your agent
When choosing your agent, you should pick people who are trustworthy. Think of the people whom you would trust with your most precious property and your life. These are the people you should consider to be your agent.
Your agent also should be wise with money, able to understand complicated documents, and comfortable speaking with financial and legal professionals. You can name co-agents to serve at the same time, but this is usually not a good idea because it can lead to confusion and disagreements between your agents.
Find a reliable form
Your form needs to comply with Connecticut law. If you get a generic form that is not tailored to Connecticut law, you could end up with an invalid power of attorney or appointment of health care representative. We offer easy-to-complete specifically tailored to Connecticut law and your individual situation.
Note: The Connecticut Uniform Power of Attorney Act includes two forms for powers of attorney. These forms are the statutory short form power of attorney and the statutory long-form power of attorney. If you use a power attorney form from the statutes, you should use the statutory short form. The long-form is more complicated and includes the authority to create estate planning documents. You should consult with an estate planning attorney licensed in Connecticut before using the statutory long-form power of attorney.
Sign your form with witnesses
You must sign and date your financial power of attorney or direct another person to sign in your name (in your presence). Two witnesses must be present for the signing. You also need to acknowledge your signature before a notary public.
Deliver your form to the right people
Your power of attorney is useless if no one else knows where it is. You should make sure your agent has a copy of your power of attorney.
You also should consider giving your power of attorney to banks or businesses you want your agent to deal with.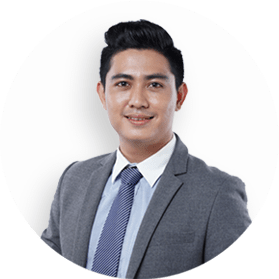 You May Want to Speak With a Lawyer if:
You don't know who to choose as your agent
You want to use a POA for Medicaid planning
You want to discuss which powers you should give your agent
You want legal review of your completed power of attorney
Find a Local Estate Planning Lawyer
Ready to get started on your financial power of attorney? It's free to start.
Create My Form
Connecticut Financial Power of Attorney FAQ
Prefer to Work With a Lawyer?
Find an experienced estate planning attorney.
Already Have an Account?
Sign In
Sign into your Legal Forms and Services account to manage your estate planning documents.
Sign In
Create a Free Account for all Your Estate Planning Needs
Creating a free account allows you to:
Access state-specific content curated especially for you
Save your progress so you can finish at your own pace
Download, print, or edit your stored documents
Create an Account