Get a Louisiana Financial Power of Attorney in minutes
Choose someone to act in financial matters on your behalf by executing a financial power of attorney (POA). FindLaw's guided process means you can complete your own POA quickly and easily.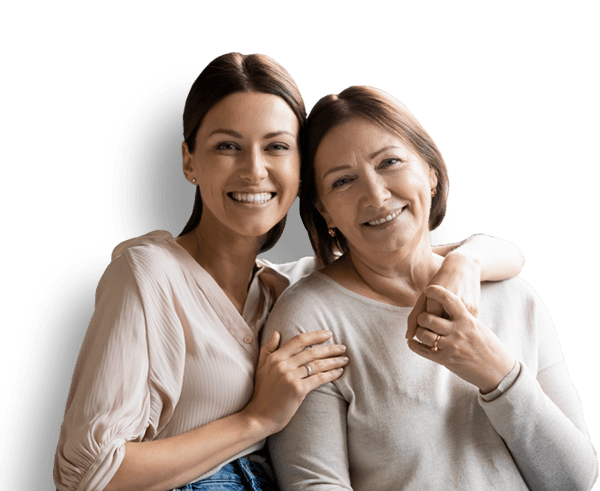 Find the estate planning form that's right for you
Do I really need a financial power of attorney?
A financial power of attorney is an excellent precaution in case you become incapacitated. If you cannot manage your financial affairs on your own, your loved ones usually have to pursue a conservatorship or other fiduciary arrangement. The process takes a long time and often incurs considerable legal fees. Meanwhile, a power of attorney takes less time and offers the same reassurance without high costs.
Some situations make a power of attorney especially necessary. If you face any of these higher-risk circumstances, you should prioritize creating a power of attorney:
Chronic or terminal medical condition
Service in the armed forces
Risky line of work that includes hazardous conditions or exposure to toxins
Frequent travel abroad for work or personal matters.
FindLaw provides everything you need to make your financial power of attorney.
Click on the links below to jump down the page:
Louisiana Financial Power of Attorney Options
Financial Power of Attorney
For one person
A do-it-yourself financial power of attorney form that's easy to personalize
$39
What's included:
Step-by-step guided process
A financial power of attorney that's tailored to your needs
Attorney-approved document compliant with your state's laws
Free changes and revisions to your will for up to one full year after purchase
Estate Planning Package
For one person
All the forms you need to create a personal estate plan
$135
What's included:
Health care directive & living will
Financial power of attorney
A comprehensive plan — for less
Free changes and revisions for up to one year after purchase
How It Works
The process takes less than an hour, and you can complete it from the comfort of your home.

Answer Some Questions
Decide who your agent will be and what authority you want them to have. Then, simply answer a few questions.

Create an Account
Creating an account is easy, quick, and secure. Save your information as you go and return when you have time.

Complete Your Document
Once you answer the relevant questions, we do the hard part and create your unique document.

Print, Sign & Make It Legal
Print and sign your document following the instructions. This may include signing in front of witnesses or a notary.
How To Get a Lousiana Financial POA
Understand how a POA ("mandate") works in Louisiana
A power of attorney in Louisiana is customarily called a mandate. It is a written document that authorizes another person to transact affairs on behalf of a principal. The person you appoint to act on your behalf is the fiduciary. You may also hear them called an agent or attorney-in-fact. (This article uses mandate and power of attorney interchangeably.)
Mandates focus on financial powers, meaning the authority to make bank deposits, transfer funds to retirement accounts and cash checks. The assumption is that the fiduciary will act in good faith: They will be honest in their dealings or face legal consequences. Like other powers of attorney, you can make your mandate as limited or broad as needed.
Power of attorney or mandate forms are usually durable, meaning they remain in effect regardless of the principal's disability or lack of mental capacity. The question of whether a power of attorney remains effective after disability does not frequently arise in Louisiana, so it is likely best to assume that your mandate remains effective even if you are incapacitated.
There are other types of power of attorney in Louisiana. If you are a service member, you can use a federal military power of attorney or the forms we provide.
Choose your fiduciary
Your fiduciary (agent or attorney-in-fact) should be someone trustworthy who understands your daily affairs. Many people choose a spouse, live-in partner, family member, or business partner to fulfill this role. Choose a successor fiduciary, too, in case your primary choice is unable to serve in the future.
Assign powers
Review the form carefully and assign any powers you wish for your fiduciary to perform on your behalf.
Find witnesses
Fiduciary documents need your signature and the signatures of two witnesses who are not related to you or beneficiaries of your estate. If you hire a law firm to draft your power of attorney, your witnesses will likely be staff members.
Hire a notary public
Once you find witnesses, hire a notary public to acknowledge your power of attorney or mandate. Since you have to coordinate schedules between the witnesses and the notary, the easiest solution is to hire a mobile notary who can visit your home or office. If an attorney drafts your power of attorney, there will be a notary public on staff to fulfill this requirement.
Sign the mandate
Once you have witnesses and a notary available, sign the mandate and finalize it.
Make copies
Store the original power of attorney in a safe deposit box or fireproof locked filing cabinet. Make copies and provide them to your fiduciary, loved ones, and anyone else affected by its contents. You also need to give a copy to your financial institution, so your fiduciary can manage your bank accounts.
If you decide to revoke a power of attorney, you need to sign a revocation of power of attorney form and provide it to your financial institution. Otherwise, your former fiduciary will still have access to your accounts.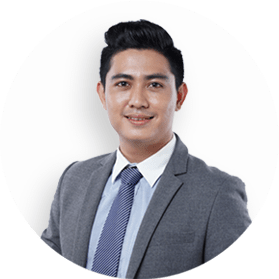 You May Want to Speak With a Lawyer if:
You don't know who to choose as your agent
You want to use a POA for Medicaid planning
You want to discuss which powers you should give your agent
You want legal review of your completed power of attorney
Find a Local Estate Planning Lawyer
Ready to get started on your financial power of attorney? It's free to start.
Create My Form
Lousiana Financial Power of Attorney FAQ
Prefer to Work With a Lawyer?
Find an experienced estate planning attorney.
Already Have an Account?
Sign In
Sign into your Legal Forms and Services account to manage your estate planning documents.
Sign In
Create a Free Account for all Your Estate Planning Needs
Creating a free account allows you to:
Access state-specific content curated especially for you
Save your progress so you can finish at your own pace
Download, print, or edit your stored documents
Create an Account