Get a Maryland Financial Power of Attorney in minutes
Choose someone to act in financial matters on your behalf by executing a financial power of attorney (POA). FindLaw's guided process means you can complete your own POA quickly and easily.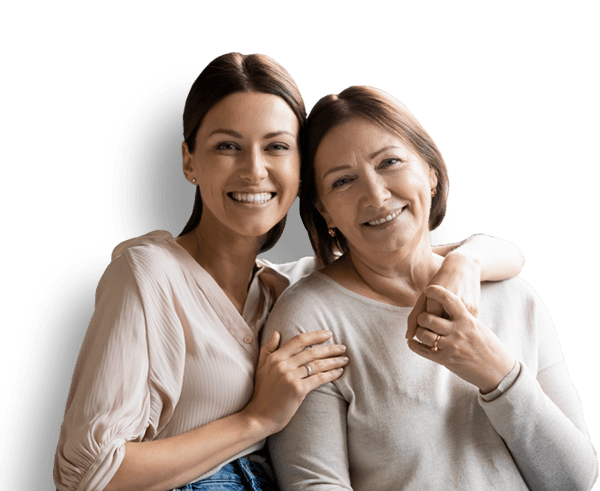 Find the estate planning form that's right for you
Do I really need a financial power of attorney in Maryland?
At the very least, you need a financial power of attorney (POA) in case of the unexpected. If an accident renders you incapacitated or business abroad makes you unreachable by friends or business partners, a POA ensures your financial matters can be addressed. Your bills will get paid and any dependents won't suffer from a lack of income.
A power of attorney ensures your important matters move forward, even if something happens to you. You can create one today through our easy-to-follow process.
Click on the links below to jump down the page:
Maryland Financial Power of Attorney Options
Create a financial powerAd of attorney for less, from the convenience of your home.
Financial Power of Attorney
For one person
A do-it-yourself financial power of attorney form that's easy to personalize
$39
What's included:
Step-by-step guided process
A financial power of attorney that's tailored to your needs
Attorney-approved document compliant with your state's laws
Free changes and revisions to your will for up to one full year after purchase
Estate Planning Package
For one person
All the forms you need to create a personal estate plan
$135
What's included:
Health care directive & living will
Financial power of attorney
A comprehensive plan — for less
Free changes and revisions for up to one year after purchase
How It Works
The process takes less than an hour, and you can complete it from the comfort of your home.

Answer Some Questions
Decide who your agent will be and what authority you want them to have. Then, simply answer a few questions.

Create an Account
Creating an account is easy, quick, and secure. Save your information as you go and return when you have time.

Complete Your Document
Once you answer the relevant questions, we do the hard part and create your unique document.

Print, Sign & Make It Legal
Print and sign your document following the instructions. This may include signing in front of witnesses or a notary.
How To Get a Maryland Power of Attorney
Add
Learn about Maryland's POA laws
A power of attorney is a legal document where a principal (you) appoints an agent or attorney-in-fact to act in your place. Once executed, most powers of attorney remain in effect as long as you are alive. Any powers of attorney that remain effective when you are incapacitated are durable powers of attorney.
Unlike a last will and testament, which manages your affairs after your death, a power of attorney ensures your affairs continue if you are ill, incapacitated, unavailable, or require assistance with a single transaction.
Maryland recognizes two types of powers of attorney: general or limited. A general power of attorney grants the agent authority to handle all business, financial, real estate, and personal matters on behalf of the principal. A limited power of attorney limits the agent's authority to a few duties or one transaction. FindLaw offers financial powers of attorney.
Choose an agent
Choose your agent (or attorney-in-fact) carefully. You want someone who looks out for your best interest and knows your essential matters (e.g., whether you have a mortgage, how many credit cards you have, etc.). Many people choose their spouse, live-in partner, best friend, or business associate to act in this capacity. Choose a successor agent, too, if your first choice is ever unable to perform their duties as attorney-in-fact.
Choose the agent's duties
A power of attorney lists specific powers and duties for your attorney-in-fact. They include real property transactions, financial matters, tangible personal property management, insurance issues, fiduciary duties, and other items that may arise. (A durable power of attorney does not address health care decisions. For that, you visit our page on health care directives and living wills) If you wish to limit powers, either cross out those sections in a power of attorney or, if your form lists powers and requires you to initial the authorized ones, either cross them out or only initial the authorized powers.
Sign in front of witnesses and a notary public
Maryland law requires you to sign a power of attorney in front of a notary public and two witnesses. All of these individuals must see you sign the document before they sign their acknowledgments. You can find a notary public at your local bank branch or hire a mobile notary.
Make copies
Once finished, make copies of your power of attorney and distribute them to your agent, family members, and anyone else affected by it. Store the original in a safe deposit box or a fireproof filing cabinet.
If you need to revoke or change your power of attorney, you can either create a new one or sign a revocation of power of attorney.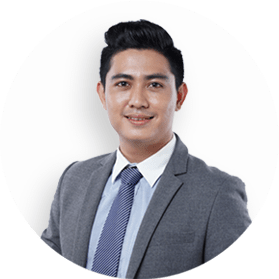 You May Want to Speak With a Lawyer if:
You don't know who to choose as your agent
You want to use a POA for Medicaid planning
You want to discuss which powers you should give your agent
You want legal review of your completed power of attorney
Find a Local Estate Planning Lawyer
Ready to get started on your financial power of attorney? It's free to start.
Create My Form
Maryland Financial Power of Attorney FAQ
Prefer to Work With a Lawyer?
Find an experienced estate planning attorney.
Already Have an Account?
Sign In
Sign into your Legal Forms and Services account to manage your estate planning documents.
Sign In
Create a Free Account for all Your Estate Planning Needs
Creating a free account allows you to:
Access state-specific content curated especially for you
Save your progress so you can finish at your own pace
Download, print, or edit your stored documents
Create an Account