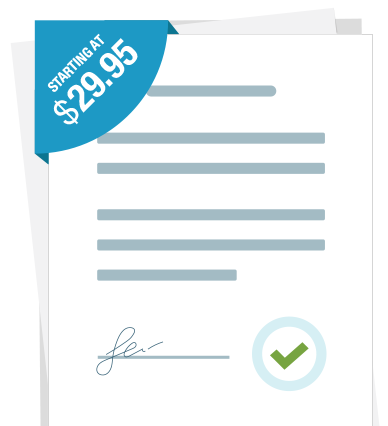 Protect Yourself With a Power of Attorney
A power of attorney is a legal document that allows you to give someone else legal authority to make decisions about your money, property, health care, or children's care. FindLaw has partnered with US Legal to provide low-cost power of attorney forms that can be completed at your convenience. Use our guided process to customize, print, and sign your legally-valid document, fast! Get started by finding the right form for your needs.
Do I Really Need a Delaware Power of Attorney?
If you need someone to manage your affairs on your behalf, you need to execute a power of attorney. Delaware recognizes two types of power of attorney: the durable power of attorney and a two-part form that combines a living will and healthcare power of attorney. Durable powers of attorney allow you to delegate financial power and other day-to-day affairs. They do not typically address healthcare decisions.
If you sign a power of attorney, you can be assured that someone trustworthy will handle financial, business, real estate, family maintenance, and personal affairs if you are incapacitated or unavailable. Specific instances that may require a power of attorney include:
Upcoming long-term international travel
Chronic or terminal illness diagnosis
Assistance needed managing business or real estate transactions
Hazardous work environment
Exposure to toxic or harmful chemicals
Desired assurance that your children, business affairs, or financial transactions will receive attention if you become incapacitated
A power of attorney offers guidance to loved ones if you become incapacitated and ensures your daily affairs continue. If you face incapacity and do not have a power of attorney, the court will appoint a guardian to act on your behalf. This process causes stress and conflict with friends and family, and there is no guarantee the court will choose the right person to handle your essential matters.

SPECIAL DISCOUNT*
15% OFF
Power of Attorney forms you can trust
Customized to your state's laws
*No discount code needed
Find & Buy
Select your state and determine which document you need.
Download & Save
Download and save the form to get started.
Complete Your Document
Fill out your document with your personal details.
Sign & Make It Legal
Sign your document according to the instructions.

Next Steps:
Contact a qualified estate planning attorney to find out your options for navigating the best path forward with a power of attorney.