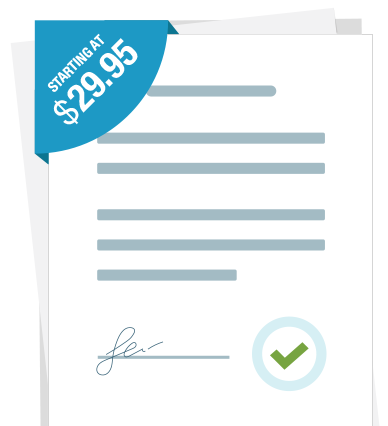 Kentucky Power of Attorney Form
You never know when a debilitating injury or illness will make it impossible for you to manage your affairs. A power of attorney is a legal document that allows you to give someone else legal authority to make decisions about your money, property, health care, or children's care. FindLaw has partnered with US Legal to provide low-cost power of attorney forms that can be completed at your convenience. Use our guided process to customize, print, and sign your legally-valid document, fast! Get started by finding the right form for your needs.
Do I Really Need a Power of Attorney?
A power of attorney is for those "just-in-case" moments. An accident or illness can render you incapacitated and unable to act on your own behalf. If that occurs, you need someone to act for you.
If you do not have a power of attorney and cannot manage your affairs, your loved ones may have to pursue a conservatorship. This drawn-out process asks the court to appoint a conservator to manage your assets and financial matters for you. Not only do these actions take a long time, but your loved ones will pay exorbitant legal fees. It is easier and less expensive to execute a power of attorney.
There are other reasons a power of attorney may be helpful. If your workplace sends you abroad for several months or you are deployed in the armed services, someone has to take care of your matters on the homefront—a power of attorney grants that authority to someone to manage those for you. While you are gone, your agent can pay bills, manage real estate, maintain insurance policies, and even take care of your small business.

SPECIAL DISCOUNT*
15% OFF
Power of Attorney forms you can trust
Customized to Kentucky's laws
*No discount code needed
Find & Buy
Answer a few questions to determine which document you need.
Download & Save
Download and save the form to get started.
Complete Your Document
Fill out your document with your personal details.
Sign & Make It Legal
Sign your document according to the instructions.

Next Steps:
Contact a qualified estate planning lawyer for help with your power of attorney.