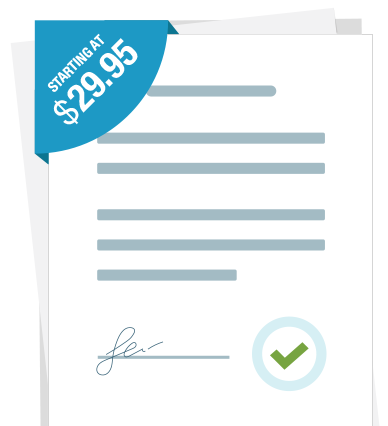 Maine Power of Attorney Form
If you need to appoint someone to make health care or financial decisions on your behalf, you need to create a power of attorney. However, like many legal documents, you need to make sure your power of attorney complies with state law. FindLaw has partnered with US Legal to provide low-cost power of attorney forms that can be completed at your convenience. Use our guided process to customize, print, and sign your legally-valid document, fast! Get started by finding the right form for your needs.
Do I Really Need a Power of Attorney?
A power of attorney acts as a fill-in when the unexpected occurs. You may sustain injuries that leave you temporarily or permanently incapacitated. Or a new work assignment sends you to Asia for a few months. In these circumstances, you need someone to manage the homefront for you until you can address these issues yourself.
If your chances of disability or unavailability are higher than average, a power of attorney becomes critical. These situations may include:
Service in the armed forces
Chronic or terminal health conditions
Workplace hazards, including exposure to dangerous conditions or toxic substances
Frequent travel abroad, especially to war zones
Short-term need for someone to fill in for you on a transaction, including real estate closings, business purchases, or personal matters.
If you do not have a power of attorney, you will have no one authorized to make bank deposits, pay your mortgage, provide family support, or manage other affairs. In cases of mental incapacity, your loved ones may need to pursue a conservatorship. The court will appoint a conservator to manage your assets, and there is no guarantee that this person would be your first choice for the role or knowledgeable about your financial or legal matters. A power of attorney offers you this protection without costing additional stress or money.

SPECIAL DISCOUNT*
15% OFF
Power of Attorney forms you can trust
Customized to Maine's laws
*No discount code needed
Find & Buy
Answer a few questions to determine which document you need.
Download & Save
Download and save the form to get started.
Complete Your Document
Fill out your document with your personal details.
Sign & Make It Legal
Sign your document according to the instructions.

Next Steps:
Contact a qualified estate planning lawyer for help with your power of attorney.