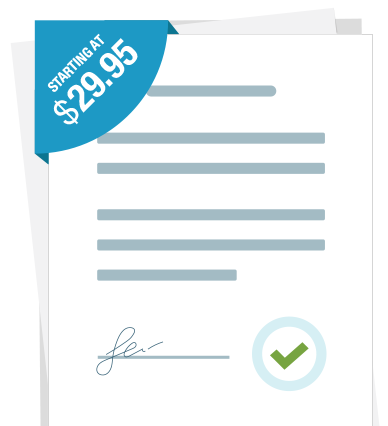 Maryland Power of Attorney Form
A long business trip or incapacitating injuries from an accident may leave you needing someone to carry out your daily affairs for you. You can appoint an individual to act on your behalf by executing a durable power of attorney. FindLaw has partnered with US Legal to provide low-cost power of attorney forms that can be completed at your convenience. Use our guided process to customize, print, and sign your legally-valid document, fast! Get started by finding the right form for your needs.
Do I Really Need a Power of Attorney?
At the very least, you need a power of attorney (POA) in case of the unexpected. If an accident renders you incapacitated or business abroad makes you unreachable by friends or business partners, a power of attorney ensures your business and personal matters continue even when you cannot participate.
Besides the general concerns surrounding powers of attorney, there are specific situations where one becomes vital. These can include:
New terminal or chronic illness diagnosis
Dangerous work conditions, including war zones or chemical hazards
Deployment (servicemembers)
Frequent travel abroad
Need for short-term assistance with financial, business, real estate, or other transactions
If you face incapacitation or any other situation that leaves you unable to communicate decisions, your life remains on hold if you do not have a power of attorney. Your bills will not get paid, essential business contracts stay neglected, and your dependents may suffer from a lack of income. A power of attorney ensures your important matters move forward, even if something happens to you.

SPECIAL DISCOUNT*
15% OFF
Power of Attorney forms you can trust
Customized to Maryland's laws
*No discount code needed
Find & Buy
Answer a few questions to determine which document you need.
Download & Save
Download and save the form to get started.
Complete Your Document
Fill out your document with your personal details.
Sign & Make It Legal
Sign your document according to the instructions.

Next Steps:
Contact a qualified estate planning lawyer for help with your power of attorney.