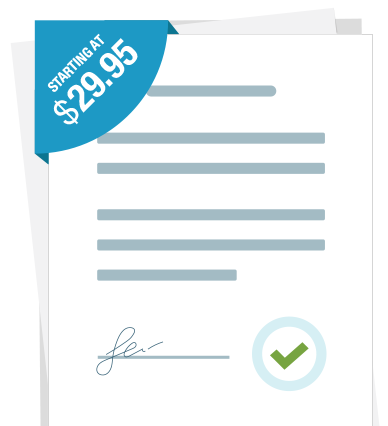 Vermont Power of Attorney Form
A power of attorney is a legal document that allows you to give someone else legal authority to make decisions about your money, property, health care, or children's care. FindLaw has partnered with US Legal to provide low-cost power of attorney forms that can be completed at your convenience. Use our guided process to customize, print, and sign your legally-valid document, fast! Get started by finding the right form for your needs.
Do I Really Need a Power of Attorney in Vermont?
A durable power of attorney dictates your wishes during unexpected times. You may be in an accident that renders you permanently or temporarily incapacitated. Or your workplace may send you to their Paris office for three months. In both these cases, a power of attorney allows your daily affairs (like depositing checks at financial institutions or paying your mortgage) to continue despite your unavailability.
Many people execute a power of attorney because their chances of disabling injury or unavailability are higher than average. These circumstances include:
Recent diagnosis of a chronic or terminal condition
Service in the armed forces
Work involves exposure to hazardous conditions or dangerous chemicals
Frequent travel abroad for work or personal reasons
Without a power of attorney, there is no one to manage your routine transactions, like banking, paying bills, providing family support, or managing real estate. If you become incapacitated and are no longer of sound mind, the impacts are even more serious. Your loved ones will need to file a court proceeding for a conservatorship to manage your assets. There is no guarantee that the court will choose a conservator who is your first choice, and the long process is often expensive. A power of attorney offers you this protection when the worst happens and does so for less stress and money.

SPECIAL DISCOUNT*
15% OFF
Power of Attorney forms you can trust
Customized to Vermont's laws
*No discount code needed
Find & Buy
Answer a few questions to determine which document you need.
Download & Save
Download and save the form to get started.
Complete Your Document
Fill out your document with your personal details.
Sign & Make It Legal
Sign your document according to the instructions.

Next Steps:
Contact a qualified estate planning lawyer for help with your power of attorney.