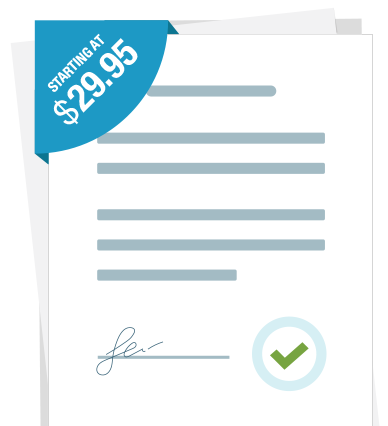 Wyoming Power of Attorney Form
You never know when an accident or emergency will render you unavailable and unable to manage your affairs. In these situations, you need someone to act on your behalf. The best way to ensure someone can fill in for you is to execute a power of attorney. FindLaw has partnered with US Legal to provide low-cost power of attorney forms that can be completed at your convenience. Use our guided process to customize, print, and sign your legally valid document, fast! Get started by finding the right form for your needs.
Do I Really Need a Power of Attorney in Wyoming?
A power of attorney is part of planning for the unexpected. You may suffer an accident that leaves you temporarily or permanently incapacitated. Or you may be in a situation where no one can reach you because you are abroad or simply out of mobile phone range. In these instances, a power of attorney allows your appointed agent to carry on your daily affairs (like depositing checks at financial institutions or making your motor vehicle payment) despite your unavailability.
You may also face circumstances that increase your chances of disabling injuries or unavailability. These may include:
Frequent travel abroad due to work or personal obligations
Service in the armed forces
Recent diagnosis revealing a chronic or terminal medical condition
Frequent exposure to workplace hazards or dangerous chemicals
You can also execute a power of attorney for a single transaction. For example, if you are unavailable for a real estate closing, you can execute a power of attorney that appoints an agent to act in your place.
If you do not have a power of attorney and you become incapacitated, your loved ones may need to seek a conservatorship. Otherwise, family support, bill payments, rental property management, or any other daily affairs simply stop. Since a conservatorship is a drawn-out process requiring court intervention, it costs money and time. A power of attorney ensures your transactions continue — and for less stress and money.

SPECIAL DISCOUNT*
15% OFF
Power of Attorney forms you can trust
Customized to Wyoming's laws
*No discount code needed
Find & Buy
Answer a few questions to determine which document you need.
Download & Save
Download and save the form to get started.
Complete Your Document
Fill out your document with your personal details.
Sign & Make It Legal
Sign your document according to the instructions.

Next Steps:
Contact a qualified estate planning lawyer for help with your power of attorney.