5 Lessons for Lawyers From the Golden State Warriors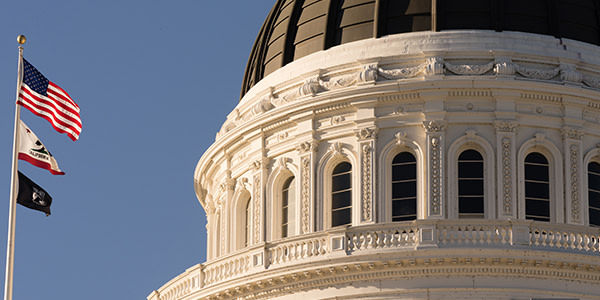 Lawyers usually take inspiration from colleagues or former professors. Tonight is your chance to get inspired by a wholly different set of noble scholars: Stephen Curry and co. of the Golden State Warriors.
As you watch the Warriors take on the Cavaliers, consider these 5 lessons you can apply to your legal practice:
1. Stick to It!
It's true in sports and also in the legal profession: perseverance pays off. In the case of the Warriors, it took 40 years to get to the championship, but I'm sure they'd agree: once you're there it feels good!
What are your goals as a lawyer? Maybe you want to make partner at a firm or grow your practice? However lofty your goals might be, make them clear in your mind and don't quit until you've seen them through.
2. Play Smart and Play to Win.
A huge aspect of the Warriors success is summarized by a review of the Warriors in USA Today; in short, the Warriors "don't play stupid." Or, as assistant coach Luke Walton puts it from his perspective in the trenches: "When we don't do stupid [expletive], we're really [expletive] good."
The practice of law, like playing basketball, is largely a game of strategy. Take this advice to heart: don't play stupid and, if you've put the time in, you'll be really [expletive] good.
3. Be a Leader In and Out of the Office.
The Warriors have a reputation for being leaders in the community. By giving back, they build lifelong fans and contribute to the overall quality of life in Oakland and beyond.
Lawyers also have obligations that extend outside the office. As natural leaders, lawyers are positioned to make valuable contributions to local organizations. If you help those in the community, you'll discover a higher sense of worth for the work you do in the office.
4. Create a Culture of Trust.
The Warriors are famous for working well together, trusting their coach, and trusting each other.
This is an important goal for any organization. A few tips for improving your office culture and creating a culture of trust: always listen and make yourself available and approachable to others. Also, be humble in your interactions. You can always learn and grow from those around you.
5. Make Your Strengths Run Deep.
Although led by reigning MVP Stephen Curry, the Warriors are a team with an incredible roster that runs all the way to the end of the bench.
For your legal practice, this means: surround yourself with talented people. Make sure each of your coworkers and everyone on your staff is up to par. As the old adage goes: you're only as strong as your weakest link.
Related Resources:
You Don't Have To Solve This on Your Own – Get a Lawyer's Help
Meeting with a lawyer can help you understand your options and how to best protect your rights. Visit our attorney directory to find a lawyer near you who can help.
Or contact an attorney near you: