9th Cir. Certifies Disabled Persons Act Question to Cali Supreme Court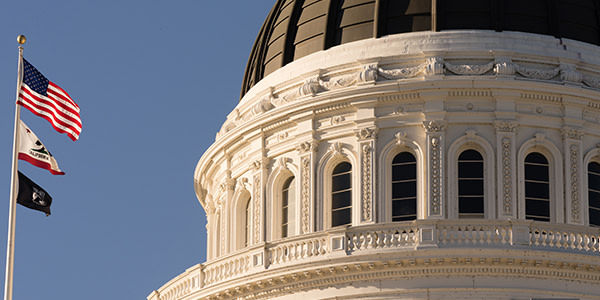 Is a website a place? That's basically the question that a panel of Ninth Circuit judges needs guidance on, and has certified to the California Supreme Court.
Background
Earlier this month, the Ninth Circuit Court of Appeals heard a case involving California law. The case was initiated by the Greater Los Angeles Agency on Deafness ("GLAD") against CNN, for its lack of closed captioning on its online videos. GLAD brought its claims under California's Unruh Civil Rights Act ("Unruh") and the California Disabled Persons Act ("DPA") and sought damages, declaratory, and injunctive relief.
In response, CNN moved to strike pursuant to California's anti-SLAPP statute, arguing for early dismissal of the claims because they "interfere[d] with the valid exercise of the constitutional rights of freedom of speech and petition." The lower court judge found that the anti-SLAPP statute did not apply in this case, and denied CNN's motion, and CNN appealed.
The Ninth Circuit
The Ninth Circuit disagreed with the lower court and found that the anti-SLAPP statute did in fact apply here to CNN. Since, by federal law, CNN is not required to caption online videos (that are not full-length and initially broadcast on television), the Ninth Circuit stated, "[t]he decision to forego captioning is part of [CNN's] editorial discretion and furthers CNN's free speech right to report the news." The analysis did not end there.
Since, the anti-SLAPP statute, applied, the burden shifted to GLAD to show that it, at a very minimum level, had a probability of succeeding on the merits. First, the court noted that GLAD's Unruh Act claim would not survive because GLAD didn't "show[] intentional discrimination based on disability as required under California law." Regarding the DPA claim, the Ninth Circuit disposed of CNN's constitutional arguments based on preemption, freedom of speech and the Commerce Clause.
The Certified Question
Regarding the merits of GLAD's DPA claim, the Ninth Circuit needed some help. Because the DPA prohibits denying full and equal access to "places of public accommodation" based on disability, the Ninth Circuit certified the following question to the California Supreme Court: "Does the DPA's reference to "places of accommodation" include web sites, which are non-physical places."
How the California Supreme Court interprets "places of public accommodation" can have far-reaching ramifications -- we're awaiting the answer and will keep you posted.
Related Resources:
You Don't Have To Solve This on Your Own – Get a Lawyer's Help
Meeting with a lawyer can help you understand your options and how to best protect your rights. Visit our attorney directory to find a lawyer near you who can help.
Or contact an attorney near you: