Administrative, Tort, Criminal, Contract Matters, Plus Wrongful Death Suit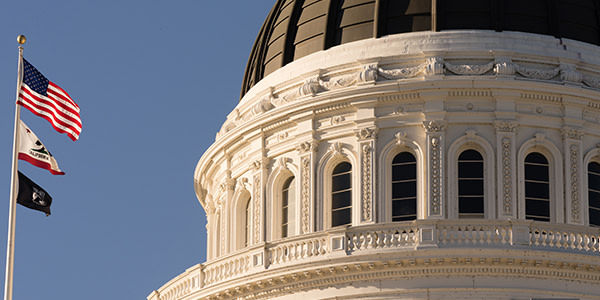 Prime Gas, Inc. v. City of Sacramento, No. C062628, concerned a plaintiff's petition for a writ of administrative mandate challenging a city ordinance that requires local tobacco retailers to be licensed by the city. The court affirmed the trial court's judgment finding no preemption, as a local ordinance that prohibits the sale of tobacco products to minors through the sanction of suspending or revoking the retailer's local license to sell tobacco is not preempted by state law which also prohibits tobacco sales to minors.
S.M. v. Los Angeles Unified Sch. Dist., No. B209178, concerned a minor's suit against the Los Angeles Unified School District for negligent supervision of a teacher who sexually fondled her. In affirming the trial court's entry of summary judgment for defendant school district, the court held that the undisputed facts show that plaintiff waited too long to file the required tort claim with the school district.
Garber v. Superior Court, No. B212766, concerned a defendant's petition for habeas relief, challenging a decision by the appellate division of the superior court that affirmed his conviction for carrying a concealed firearm in a vehicle and carrying a loaded firearm in a public place or on a public street. The court denied the petition in holding that the trial court did not err by refusing to give "place of residence" jury instructions because at the time defendant committed the offenses, he was not using his mobile home for residential purposes.
Loranger v. Jones, No. C061517, concerned a contractor's suit against homeowners for breach of contract, foreclosure of mechanic's lien, quantum meruit, and fraud. In affirming the trial court's judgment awarding damages to the contractor and denial of homeowners' motion for section 7031 sanctions, the court held that the contractor's testimony that he had a policy of workers' compensation coverage in effect for his construction employees during the period of construction of the homeowners' home is sufficient to meet his burden of proof to show his license was not suspended for failing to obtain workers' compensation insurance coverage pursuant to section 7125.2.
In People v. Ligons, No. B212616, the Second District faced a challenge to a conviction for attempted escape by force or violence. In reversing the conviction, the court held that the trial court prejudicially erred in instructing the jury that defendant could be convicted of attempted escape by force or violence under Penal Code section 4532 if it found that she attempted to escape from an officer's custody within the confines of the jail, because section 4532 does not apply to breaking away from the custody of an officer within the custodial facility.
Arguelles-Romero v. Superior Court, No. B219178, concerned plaintiffs' petition for writ of mandate challenging the trial court's decision granting defendant's motion to compel individual arbitration in their attempt to pursue a class action against the assignee of plaintiffs' automobile financing contract. In granting the petition, the court vacated and remanded the trial court's order as, although the trial court did not err in finding the class action waiver was not unconscionable, it should have also performed a discretionary analysis on whether a class action is a significantly more effective practical means of vindicating the unwaivable statutory rights at issue.
In MKB Mgmt., Inc. v. Melikian, No. B213479, the court dealt with a plaintiff's suit for breach of contract and quantum meruit, alleging that defendants failed to pay amounts due under a property management agreement and failed to pay for services rendered and money paid by plaintiff at defendants' request. In reversing the trial court's dismissal following the sustaining of a demurrer to plaintiff's complaint without leave to amend, the court held that the sustaining of the demurrer to the counts for breach of contract based on the absence of a real estate broker's license was error and the trial court must exercise its discretion to determine whether the doctrine of severability applues so as to allow the recovery of compensation for services for which no such license was required. Furthermore, the sustaining of the demurrer to the common counts of quantum meruit was error and the judgment cannot be affirmed based on the absence of a contractor's license.
Maldonado v. Superior Court, No. A126236, concerned a defendant's petition for a writ of mandate challenging the denial of seven of his protective orders, relating to court-ordered examinations arising from his notification of his intent to introduce evidence of neurocognitive deficits he purportedly suffers in his prosecution for murder.
In granting a peremptory writ permitting the examinations to proceed, the court directed the trial court to delay disclosure of those portions of the examination reports containing statements by defendant until he has an opportunity to challenge disclosure of materials potentially still subject to privilege, despite the fact that defendant has placed his mental state in issue. Defendant must be given an opportunity to assert a claim of privilege before disclosure to the prosecution. Defendant's contention that disclosure of the examination results and supporting data must be deferred until defense evidence on his mental state is adduced at trial is rejected. Lastly, there is no error in the trial court's consideration of prosecution recommendations in the court's appointment of experts to examine defendant.
Lastly, in Boeken v. Philip Morris USA, Inc., No. S162029, the California Supreme Court dealt with a plaintiff's wrongful death action against cigarette manufacturer Philip Morris arising from the death of her husband from lung cancer. In affirming the Court of Appeal's affirmance of trial court's order sustaining defendant's demurrer without leave to amend, the court held that the plaintiff's wrongful death action involves the same primary right and breach as her former loss of consortium action, and thus, the doctrine of res judicata bars plaintiff's wrongful death action.
Related Resources:
You Don't Have To Solve This on Your Own – Get a Lawyer's Help
Meeting with a lawyer can help you understand your options and how to best protect your rights. Visit our attorney directory to find a lawyer near you who can help.
Or contact an attorney near you:
Content For You