After Divorce, Who Gets the Frozen Embroys? Cal Court to Decide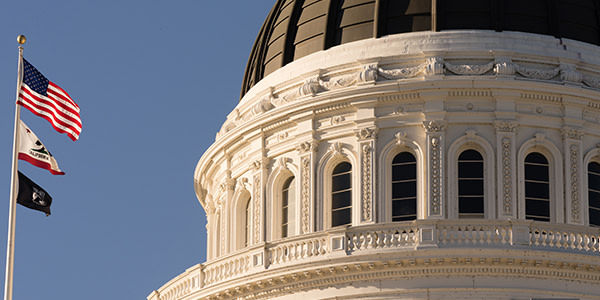 Call it a family law case for the modern age. The question of who controls a couple's frozen embryos after divorce goes before the San Francisco Superior Court today in what could be a precedent setting trial. The case is the first in California to address what happens when one half of a couple wants to preserve embryos that the other half wants destroyed.
As a result of the increasing popularity of in vitro fertilization, there are more than 600,000 frozen embryos in the United States, according to the San Francisco Chronicle. Most of those are left over from successful IVF procedures, their futures uncontested. However, a few of those embryos are increasingly becoming the center of custody disputes during divorce and separation.
Remember, Have a Lawyer Look at Your IVF Agreement
"Bring in the lawyers" probably isn't what most people think of when they decide to start planning a family. But in cases where fertilized eggs, embryos, and other biological matter might be left behind in a third party's custody, having a lawyer isn't a bad idea. It certainly might have helped Mimi Lee and Stephen Findley, the couple whose dispute is now before the California courts.
When Lee was 41, she both married Findley and was diagnosed with breast cancer. Realizing that her age and chemo would leave her infertile, the couple agreed to create and freeze five embryos, allowing them to have children later. However, the two divorced after three years. Lee, unable to otherwise have children, wants the embryos. Findley wants them destroyed.
What Governs?
When Lee and Findley underwent the procedure, they signed an agreement with UCSF, where the procedure was performed. That agreement said that if one partner died, the embryos would transfer to the surviving spouse. In the event of divorce, they would be destroyed. But, Lee argues, that was an agreement between the couple and UCSF, not between her and Findley.
Further complicating matters is California law outlawing the use of "sperm, ova, or embryos in assisted reproduction technology" without the written consent of their providers. That means that Lee could have to fight another legal battle even if she gets custody of the embryos.
Whatever the court decides, it will be a first for California. The recent high-profile dispute between Sofia Vergara and her ex-fiance, Nick Loeb, over frozen embryos is still working its way through the courts. A recent case in Illinois saw a woman awarded embryos over her ex-partner's objections, while many state courts have ruled that written agreements between the parties determine the fate of the embryos. We'll soon see whether California will follow other states' lead or forge its own path.
Related Resources:
You Don't Have To Solve This on Your Own – Get a Lawyer's Help
Meeting with a lawyer can help you understand your options and how to best protect your rights. Visit our attorney directory to find a lawyer near you who can help.
Or contact an attorney near you: