Age Discrimination Suit Against Google, Plus Criminal Matter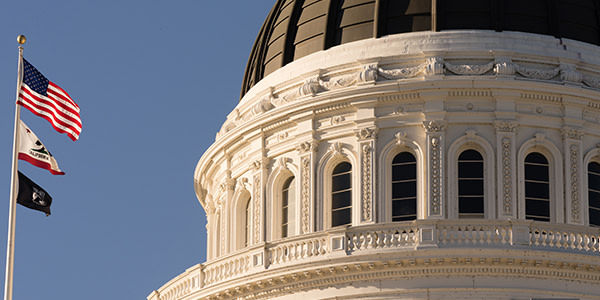 Reid v. Google, Inc., S158965, concerned a challenge to the court of appeal's reversal of trial court's grant of defendant's motion for summary judgment, in plaintiff's age discrimination lawsuit against his former employer, Google, Inc.
In affirming, the court held that the court of appeal correctly determined that a finding of waiver does not depend on whether a trial court rules expressly on evidentiary objections and that defendant's filing of written evidentiary objections before the summary judgment hearing preserved them on appeal. Here, the court of appeal correctly determined that application of the "stray remarks doctrine" (wherein statements that non-decision-makers make or that decision makers make outside of the decisional process are deemed "stray" or irrelevant) is unnecessary and its categorical exclusion of evidence might lead to unfair results.
People v. Cowan, S055415, concerned a challenge to a conviction of defendant for first degree murder and a sentence of death. The court affirmed both the conviction and the sentence on automatic appeal over claims regarding: 1) trial court's denial of defendant's many motions to dismiss due to prearrest delay; 2) jury selection issues; 3) alleged improper exercise of peremptory challenges; 3) alleged judicial bias and related errors; 4) alleged improper admission of witness's hearsay statements; 5) alleged improper admission of expert ballistics testimony; 6) alleged error in excluding defendant's "consciousness of innocence" evidence; 7) alleged error in admitting photographs of the victims; 8) victim impact testimony; 9) failure to give a reasonable doubt instruction; 10) alleged error in including both burglary and robbery in instruction regarding other criminal activity; 11) denial of certain requested instructions; 12) alleged failure to adequately investigate potential juror misconduct; and 13) challenges to death penalty statute.
Related Resources:
You Don't Have To Solve This on Your Own – Get a Lawyer's Help
Meeting with a lawyer can help you understand your options and how to best protect your rights. Visit our attorney directory to find a lawyer near you who can help.
Or contact an attorney near you: