Andy Lopez's Friends Can Sue Cops for Abuse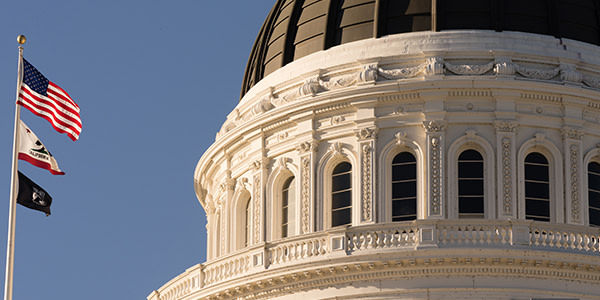 Federal district judge William Orrick trimmed a civil rights lawsuit down to size by dismissing charges against several defendants with prejudice. But the judge let stand claims against two Sonoma County Sheriff's officers for some rather egregious conduct.
So what got them in trouble? The suit involves complaints of an officer jumping out of a patrol car, pointing a gun at children, and telling them to "get [their] f***ing hands up now!"
The Legacy of Andy Lopez
The plaintiffs in the case at bar happened to be the friends of Andy Lopez whose 2013 police-shooting death caused widespread public outcry throughout California. In that incident, Sheriff's Deputy Erick Gelhaus opened fire on Lopez because he mistook Lopez's airsoft AK-47 to be the real thing. Airsoft weapons are designed to appear like the weapons they're modeled after.
Lopez's Friends Protest
On January 9th, 2014, several months after Lopez's death, several of his friends including Jose Luis Godoy were walking home after having bought supplies to make signs in protest of their friend's death. Suddenly, officers pulled up in a patrol car, jumped out, drew a gun out and pointed it at Lopez's friends, screaming "put your f***ing hands up, now!....get on the f***ing ground!" The officers also handcuffed at least one girl, frisked her, and told her that she was a "registered gang member." The officers at the scene were Mathew Lupton and his superior, Sgt. Dave Pederson.
Won't Somebody Think of the Children?
Judge Orrick dismissed complaints against several defendants including the Sonoma County Sheriff's Department, the Santa Rosa Police Department, the California Highway Patrol. Complaints against seven other officers were also dismissed with prejudice.
That leaves Officer Lupton and Sgt. Pederson still in the defense. It was Lupton who actually drew his weapon; but Sgt. Pederson was complicit and had allegedly "acquiesced in the constitutional violation" according to the language of the complaint. For his part, Lupton still must fight Fourth Amendment violation complaints against him since he allegedly continued to point his weapon at Godoy after he was handcuffed.
Related Resources:
You Don't Have To Solve This on Your Own – Get a Lawyer's Help
Meeting with a lawyer can help you understand your options and how to best protect your rights. Visit our attorney directory to find a lawyer near you who can help.
Or contact an attorney near you: