App. Court Disregards Supreme Court, Orders Third Murder Retrial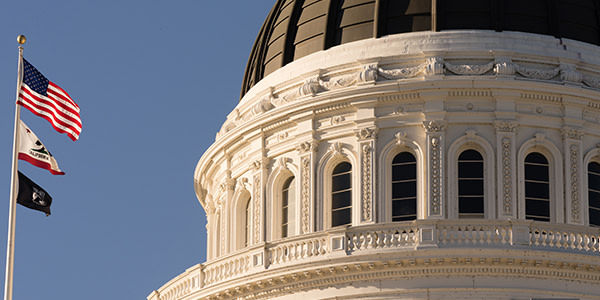 Is there anything rarer than an appellate court choosing to ignore a poorly-reasoned state supreme court opinion?
Michael Pizarro has twice been convicted of murdering his 13-year-old half-sister, Amber Barfield, with special circumstances involving lewd or lascivious acts upon a child under age 14. On the night of her death in 1989, she went to retrieve her drunken older half-brother from the roadside after Pizarro had gotten into a drunken argument with his wife. Amber was found, suffocated, the following morning.
Pizarro was initially convicted largely on the basis of DNA evidence, but after numerous appeals, his conviction was vacated due to issues with the science employed. He was convicted again in 2008, but will be granted another retrial after juror misconduct brought the fairness of the retrial into question.
Juror's Actions 'Criminal'
It seems that there were a number of questionable actions undertaken by jurors, including bullying in the jury room and Juror No. 9 both discussing the case with neighbors and being less than forthcoming about a prior criminal conviction during voir dire.
The issue that will require reversal of the conviction, however, was neither of those. Juror No. 9, despite multiple admonitions to ignore outside information, looked up one of the prior appellate court opinions from the case online. That opinion included tidbits not present in the second trial, including:
the prior conviction on all counts;
sentence of life in prison without the possibility of parole;
Pizzaro's drinking, from the afternoon through a late-night party;
Pizzaro's testimony, which contradicted prior statements (he did not testify in the second trial);
the flawed DNA evidence, which matched semen on a swab to defendant.
Though it seems the juror was not prosecuted, the court noted that his conduct likely violated Penal Code § 96, which makes it a felony for a juror to willfully and corruptly receive information except that which is presented at trial.
Carpenter ... Disregarded?
This is where the case became truly interesting. In Carpenter, the court favorably cited two prior cases dealing with juror bias, including Marshall and Holloway. The court stated the inherent bias test for reversal due to juror misconduct:
A judgment adverse to a defendant in a criminal case must be reversed or vacated whenever ... the court finds a substantial likelihood that the vote of one or more jurors was influenced by exposure to prejudicial matter ... that was not part of the trial record ...
It then said harmless error analysis does not apply. It then applied harmless error analysis.
What does a lower court do when a higher court contradicts itself? Here, after a lengthy, yet "respectful" criticism of Carpenter, the court applied the Marshall test.
It really is common sense, isn't it? A juror reads an appellate opinion laced with inadmissible information. Even with the extremely strong case, it's beyond a "substantial likelihood" that the juror's actions didn't bias the trial.
Reluctantly, the court reversed. Here's hoping the third time around, the conviction sticks.
Related Resources:
You Don't Have To Solve This on Your Own – Get a Lawyer's Help
Meeting with a lawyer can help you understand your options and how to best protect your rights. Visit our attorney directory to find a lawyer near you who can help.
Or contact an attorney near you: