Appeals Court: Kissing a Vampire Freak Can Be a Lewd Act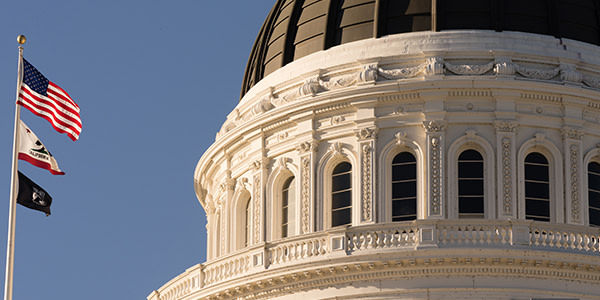 No one likes a lewd act conviction. With that in mind, we bring you FindLaw's Dating Tips for Avoiding Criminal Convictions.
Tip 1: Despite the unrelenting popularity of the Twilight series, you should not troll VampireFreaks.com for dates if you are over the age of 18. It's not worth the risk of picking up a tween-age Twi-hard.
Tip 2: If you insist upon ignoring Tip 1, avoid potential dates that take place at the library. Grown-ups meet over coffee; 13-year-olds ask their parents to drop them off at the library.
Tip 3: If after disregarding Tips 1 and 2, you think your VampIre Freak match looks too young to get a driver's license, demand a birth certificate or passport to prove your date's age before proceeding on any front.
John Stuart Moses could have benefited from these tips.
In 2007, Moses, then 23, met 13-year-old C.C. on VampireFreaks.com. C.C. listed her age as 18 on both VampireFreaks.com and MySpace.com, and C.C. told Moses that she was 18 when they met in person. When Moses told her that she looked "really young," C.C. responded that "baby faces ran in the family."
Moses, apparently satisfied with that explanation, proceeded to hang out with C.C. in the back seat of his car on two occasions. C.C.'s mother found out, and confronted her daughter, who said that she loved Moses and admitted to engaging in sexual activity with him. Moses made similar admissions when C.C.'s mother contacted him.
At trial, Moses testified that he believed C.C. was 18, and claimed that their contact had been strictly PG. At Moses' first trial, Moses was placed on three years' probation for committing a lewd act on a child under 14.
Moses appealed, claiming that there was insufficient evidence to support the jury's finding that he acted with the specific intent to gratify the sexual desires of himself or of C.C., which is an element of the crime of committing a lascivious or lewd act.
A California appeals court disagreed.
The court found that evidence of "making out and French kissing for an extended period of time in the backseat of a car parked in a dark parking lot is sufficient to prove the intent to gratify sexual desires." Moses admitted that he and C.C. spent a couple of hours in the backseat of his car, and were French kissing and making out for some part of that time, so intent to gratify sexual urges could be inferred.
If you have a client facing similar charges, advise your client to be cautious. As John Stuart Moses learned, kissing can be criminal in California.
Related Resources:
You Don't Have To Solve This on Your Own – Get a Lawyer's Help
Meeting with a lawyer can help you understand your options and how to best protect your rights. Visit our attorney directory to find a lawyer near you who can help.
Or contact an attorney near you: