Appellate Court Reverses, Orders Augustin Uribe Back to Trial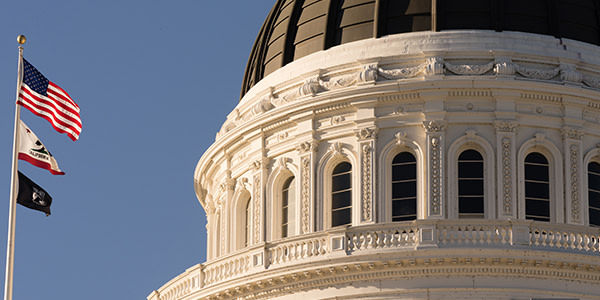 When California's Sixth Appellate District set aside Augustin Uribe's child molestation conviction last year due to prosecutorial misconduct, the legal community took note of Santa Clara County prosecutors' unscrupulous tactics. Uribe's case was one of the 159 in which California courts "set aside convictions or sentences, declared mistrials, or barred evidence" as a result of prosecutorial misconduct, according to a Northern California Innocence Project report.
Now the Sixth Appellate District says it erred in dismissing the information, and has ordered a new trial against Uribe.
Uribe was charged in 2006 with five felony sex offenses against his granddaughter, Anna: three counts of aggravated sexual assault of a child and two counts of lewd or lascivious acts on a child.
There was a significant amount of medical testimony at the trial. Mary Ritter, a physician's assistant and clinic coordinator at the Center for Child Protection (Center) in the Santa Clara Valley Medical Center (Valley Medical), conducted a SART examination of Anna in July 2005. She used a colposcope, which has a camera attached to it that permits the examiner to take magnified photographs. Several of those photographs were introduced as exhibits. Ritter opined that there was a V-shape configuration indicating that there had been a prior hymenal tear consistent with the occurrence of a penetrating event.
A defense expert, Dr. Theodore Hariton, a retired obstetrician and gynecologist, testified, based upon records and photographs from the SART exam, that "with reasonable medical certainty this [penetrating trauma] did not happen." Dr. David Kerns, a pediatrician and the Center's medical director, testified in rebuttal that Dr. Hariton had relied on a bad photograph.
A jury convicted Uribe on four of the five counts, but the Sixth Appellate District reversed the judgment in 2008 after learning that the Sexual Assault Response Team (SART) failed to disclose to the defense a videotape of Anna's medical examination. The court concluded that the Valley Medical personnel who had performed Anna's examination and created the undisclosed SART video were "part of the prosecution team for Brady purposes."
In 2010, the court dismissed the information against Uribe based on prosecutorial misconduct, noting that Santa Clara Deputy District Attorney Troy Benson's "numerous acts of misconduct, culminating in his false testimony in this proceeding strike at the foundation of our legal system."
In ordering a new trial today, the Sixth Appellate District noted the gravity of prosecutorial misconduct, but determined that a new trial was a more appropriate recourse than dismissal because the Benson's false testimony occurred in a peripheral hearing and was not shown to have prejudiced defendant's right to a fair trial. The misconduct, the court concluded, did not constitute outrageous governmental conduct in violation of due process.
What do you think? Should Augustin Uribe walk free or did the court reach the right decision?
Related Resources:
You Don't Have To Solve This on Your Own – Get a Lawyer's Help
Meeting with a lawyer can help you understand your options and how to best protect your rights. Visit our attorney directory to find a lawyer near you who can help.
Or contact an attorney near you: