Are Pot Shops a Categorical Nuisance?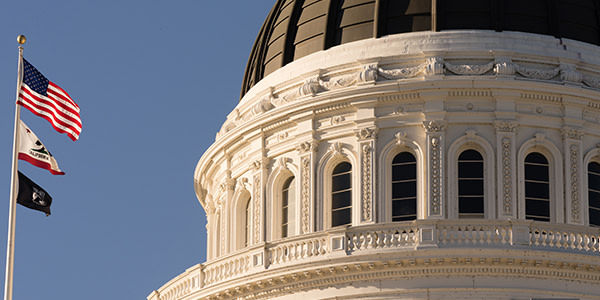 The California Supreme Court is set to decide whether medical marijuana dispensaries are a categorical nuisance, reports The Orange County Register.
In March, a California appellate court struck down a local injunction against a medical marijuana dispensary, holding that a city cannot shut down dispensaries as a wholesale nuisance.
The city in question is Lake Forest, California, which used zoning ordinances to force the Evergreen Holistic medical marijuana dispensary out of business. Under the Lake Forest municipal code, a zoning ordinance violation constitutes a per se categorical nuisance, so the city adopted an ordinance stating that "marijuana dispensaries are neither enumerated as a permitted use, nor as any other type of conditional or temporary use in any zoning district in the City."
If a marijuana dispensary violated the zoning ordinance — which it necessarily would — then it would automatically be a nuisance.
In February, a California appellate court held that, "local governments may not prohibit medical marijuana dispensaries altogether, with the caveat that the Legislature authorized dispensaries only at sites where medical marijuana is 'collectively or cooperatively ... cultivated.'" The court noted that "because the City's ban directly contradicts state law, it is preempted and furnishes no valid basis for a preliminary injunction in the City's favor."
Instead of relying on a zoning violation, the court said that the Lake Forest must show that Evergreen Holistic failed to comply with operational directives, (e.g., it did not grow its marijuana on-site or otherwise failed to comply with applicable state medical marijuana law or permissible local regulations).
California courts have previously upheld marijuana dispensary zoning bans in Riverside and Anaheim. A California Supreme Court decision on medical marijuana dispensary zoning bans will resolve the splits within California's appellate courts over the issue, and clear up the issue of whether cities can decide that dispensaries are a categorical nuisance.
Related Resources:
You Don't Have To Solve This on Your Own – Get a Lawyer's Help
Meeting with a lawyer can help you understand your options and how to best protect your rights. Visit our attorney directory to find a lawyer near you who can help.
Or contact an attorney near you: