Bail Bond Company Saves $500k Despite Randy Quaid Fleeing to Canada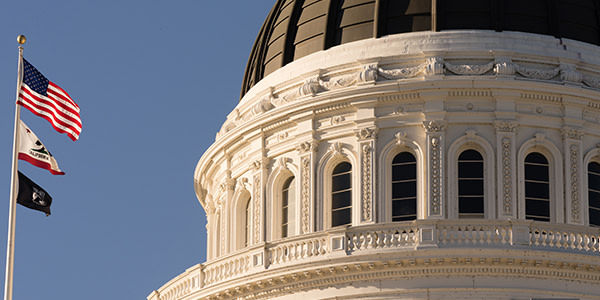 They're called the "Hollywood Whackers." They are the group of people responsible for murdering Heath Ledger, framing Mel Gibson and Robert Blake, and who stole all of Randy and Evi Quaid's money. Now, the couple is hoping to stay in Canada, where they hope they'll be safe from the murderous conspiracy.
Meanwhile, the company that posted a $500,000 bond for Randy Quaid, and an equal sum for his wife, will get at least some of that money back, despite the couple's unknown whereabouts.
Procedural Flub Saves $500k
In a pretty unexciting decision, last week, a California Court of Appeal ruled that because of a judge's flub, the forfeited bail for Randy Quaid must be returned.
In 2010, the Quaids were caught, allegedly squatting, in a home that they formerly owned back in the early 90s. They maintain that they are still the true owners, and that their signatures were forged, according to the even-odd-by-Hollywood-standards interview of the couple by Vanity Fair.
The legal owner of the home claimed that the couple did thousands of dollars worth of damages, which led to felony charges and the couple's arrest.
When the couple failed to appear at their arraignment, the judge issued a pair of $50,000 bench warrants, later increased to $500,000 when the couple was detained by Canadian immigration officials, reports the Metropolitan News-Enterprise.
On November 2, 2010, the couple failed to show up at their scheduled court hearing. The judge ordered Evi's bail forfeited, but recalled Randy's warrant and held it for two weeks until the Canadian immigration proceeding had been resolved. Three days later, the judge had a change of heart and issued a "nunc pro tunc" order, forfeiting the bail as of the previous arraignment date.
American Surety Company posted Randy and Evi's bond, and when they fled to Canada, was left with the $1 million bill. The Court of Appeals sided with the bond company, holding that:
"Had the forfeiture been declared on November 2, as it was with Evi's bond, or on November 16 ... it would have been valid. Quaid, however, was not required to be present at the November 5 hearing. Therefore, the trial court could not 'as a matter of law validly declare a forfeiture under section 1305 based on [his] nonappearance at a hearing he was not 'lawfully required' to attend...'"
Can the bail bond company now rest easy, at least in regards to Mr. Quaid? Apparently so.
"The failure to comply with [§ 1305 ] results in the loss of jurisdiction to later declare a forfeiture," the court said.
Meanwhile, In Canada ...
If you're wondering what happened to the Quaids, so is everyone else. In January, Canadian immigration officials denied Randy's bid for refugee status, though his wife, as a Canadian citizen, is legally allowed to remain, reports the Atlantic Wire.
For what it's worth (not much, if you read the Vanity Fair profile), his wife said the denial was a matter of not having his passport on hand, a situation easy remedied by heading to the U.S. consulate in Toronto.
Related Resources:
You Don't Have To Solve This on Your Own – Get a Lawyer's Help
Meeting with a lawyer can help you understand your options and how to best protect your rights. Visit our attorney directory to find a lawyer near you who can help.
Or contact an attorney near you: