Black Lives Matter Protester Wins Appeal, Still Loses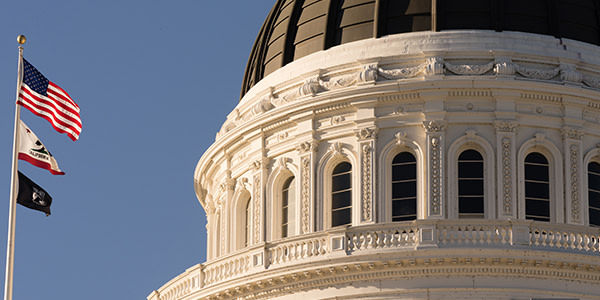 The California Court of Appeals ruled in favor of a Black Lives Matter protester who was arrested for getting between arresting officers and an arrestee. Jasmine Nicole Richardson was arrested for pulling an arrestee away from the officers during a Black Lives Matter demonstration. Richardson was ultimately convicted of attempting to take a person from lawful police custody by means of riot, a felony.
Richardson appealed the conviction on a few grounds, but was only successful on one. Unfortunately for Richardson, the one claim the appellate court went for only involved the trial court's failure to include a jury instruction for a lesser included charge, which trial courts are required to do when the lesser charge is wholly within the larger charge. In reversing the conviction, the appellate court remanded the matter for either retrial, or simply resentencing based on the lesser charge Richardson alleged should have been submitted to the jury.
A Misunderstood Misunderstanding
Sadly for the protester, the arrestee was not actually part of the demonstration. Rather, the person Richardson tried to save from arrest, Benita Escoe, was being arrested in connection to a pair of batteries allegedly committed at a restaurant across the street from the demonstration. Escoe is alleged to have punched one woman, and then when confronted about it, punched another woman.
Escoe, somehow, walked across the street to the demonstration after being told she was being arrested and while she was being placed into the police car. From there, demonstrators helped to hide her until police were able to basically surround her. Then, a small scuffle ensued while police tried to separate Escoe. During that time, Richardson pulled her away, and was knocked down to the ground. Notably, the protesters were shouting all sorts of things at the officers, including curse words.
Given the actual, factual circumstances, it seems odd that Richardson, or anyone, would even want to get involved. However, in the context of a Black Lives Matters demonstration and the high tensions between law enforcement and BLM, it is curious that judicial resources were devoted to this prosecution in the first place. The appellate opinion lays out clear facts that law enforcement was mindful of the sensitive nature of making an arrest during a BLM demonstration.
Related Resources:
You Don't Have To Solve This on Your Own – Get a Lawyer's Help
Meeting with a lawyer can help you understand your options and how to best protect your rights. Visit our attorney directory to find a lawyer near you who can help.
Or contact an attorney near you:
Content For You