Business Goodwill: You Can't Lose What You Never Had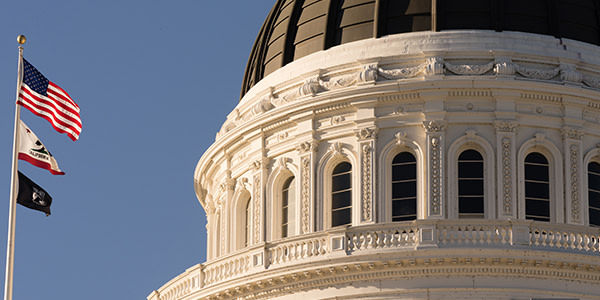 This is almost a case of paving paradise and putting up a parking lot.
Almost — because you may not know what you've lost until it's gone, but you can't recover what you never lost.
In a matter of first impression, a California appellate court ruled this week that a business cannot recover for loss of goodwill in an eminent domain action unless the business had goodwill to lose.
In 2009, the State Department of Transportation initiated eminent domain proceedings against a strip of Dry Canyon's Paso Robles property abutting Highway 46.
Dry Canyon makes wine, and grew grapes on the parcel. The State needed the land as part of its project to widen the highway.
The land in question was home to 1,466 (or approximately 21 percent) of the cabernet vines Dry Canyon was growing for its estate cabernet. The State agreed to compensate Dry Canyon for the value of the land and vines, and cut a check for $203,500.
The parties went to trial before a jury on the only remaining issue: the amount by which the taking diminished Dry Canyon's business goodwill.
The State's expert on goodwill valuation recounted that Dry Canyon was not profitable, and that its liabilities exceeded its assets. In light of these dire straits, the expert concluded that Dry Canyon never had any goodwill prior to the taking and accordingly experienced no loss of goodwill. Dry Canyon's expert calculated the value of lost goodwill as $240,000.
After the parties rested, the State moved for a nonsuit on the ground that Dry Canyon had not proven it had any business goodwill to lose. Treating the motion as a motion for judgment, the trial court agreed and granted judgment for the State.
On appeal Dry Canyon argued that the trial court erred in taking the case away from the jury because the existence of pretaking goodwill is never a question for the court. The appellate court disagreed.
The California Legislature defined "goodwill" as "the benefits that accrue to a business as a result of its location, reputation for dependability, skill or quality, and any other circumstances resulting in probable retention of old or acquisition of new patronage." A business owner has the right to a jury determination on the amount of goodwill lost, but that right attaches only if the owner first meets the qualifying conditions for such compensation.
Here, the Second Appellate District Court concluded that a business owner is entitled to a jury trial on the amount of goodwill lost by a taking only if she first establishes that the business had goodwill to lose. The court reasoned that, because "a finding that the business had no goodwill to lose would preclude a finding of the ... statutory preconditions to recovery," the existence of goodwill itself is an implicit, but essential, precondition to recovery.
Related Resources:
Content For You