Growing Medical Pot Not a Crime, Rules CA Appeals Ct.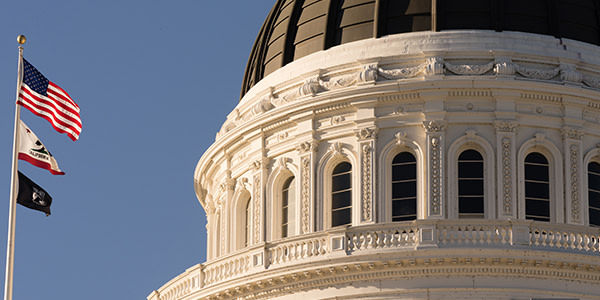 Marijuana claims another victory just before the end of the year: a California appeals court ruled in favor of a woman who was growing marijuana for her own medical use. Since she needed the marijuana to treat her chronic pain, growing the marijuana was not a crime.
This California case is just the latest chapter in what has been a tidal wave of national attitude change regarding pot. It looks like not everyone is jumping on the bandwagon, however.
Fresno Is Not Favorable to Weed
The City of Fresno has on its books a set of laws banning pot dispensaries as well as the cultivation and storage of pot in all of its zoning districts -- essentially making the substance illegal. The ordinance also makes any possession of pot besides narrow medical use a misdemeanor and a nuisance.
Medical Marijuana Challenges the Ordinance
Plaintiff Diana Kirby, a resident of the city, used marijuana to treat constant pain she suffured owing to a severe and debilitating accident in 1972. She nearly lost her eye, broke her back in several places, and shattered her face. She has used pot to control her pain for many years.
Kirby sought to invalidate the ordinance by claiming that it conflict with California Medical Marijuana Program and the Compassionate Use Act. The latter specifically decriminalizes the storage, possession, and cultivation of marijuana for personal medical use so long as the amount is compliant with the Medical Marijuana Act.
The appellate court ruled in Kirby's favor and invalidiated Fresno's law that disallowed her from growing her own pot. It further found that criminalization of her growing her own medical weed was in conflict with the spirit and word of the Medical Marijuana Act and the Compassionate Use Act. However it was not a complete victory for pot proponents as the overall ban on medical marijuana growth still stil continue in Fresno -- but with exceptions.
Get Ready for a Fight ...
Although the ruling is good news for pot advocates, not everyone is expected to celebrate. Even in California, there is a strong movement toward city by city banning of pot dispensaries.
Related Resources:
You Don't Have To Solve This on Your Own – Get a Lawyer's Help
Meeting with a lawyer can help you understand your options and how to best protect your rights. Visit our attorney directory to find a lawyer near you who can help.
Or contact an attorney near you: