CA Civil Procedure, Family, Personal Injury, and Insurance Law: Are You up to Date?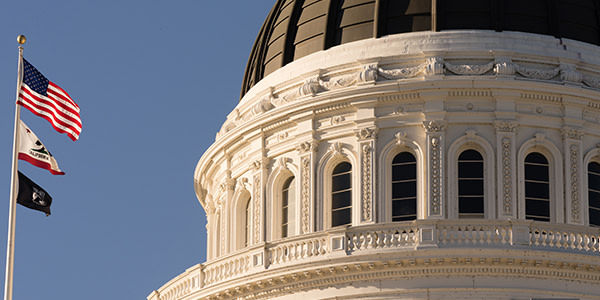 Like you, the law is always changing. Sure, some things may stay the same. But every year, without fail, rules are tweaked, new precedent is set, and what you thought you knew no longer applies. Luckily for California lawyers, The Rutter Group has a spate of seminars coming up to help get you up to speed with the recent developments.
The Rutter Group's 2018 Update Programs: Family Law, Civil Procedure, Personal Injury and Insurance Litigation will provide instruction on what has changed in these areas of law over the past year, and what changes are right around the corner. Each subject is a separate seminar providing specific instruction for California practitioners, along with 3 MCLE credits each (including 0.5 credits toward the ethics requirement). (Disclosure: The Rutter Group is FindLaw's sister company.)
Family Law, Civ. Pro., P.I., and Insurance Litigation Updates
If you litigate, or practice in one of the above areas, missing an annual update to the rules or relevant case law could prove catastrophic for your practice. Just think back a few years to when the rule changed for when jury fees needed to be posted, and how many of your peers ended up having to explain to their clients why they now were stuck with a bench trial. And while you could comb through the updates online, or at your local law library, you won't earn MCLE credit for doing so, or worse, you might miss something important that applies to one of your cases.
The Rutter Group's 2018 Update Programs are led by distinguished panelists including current and retired California judges and prominent California attorneys. Take advantage of this opportunity to get updated and get some of your MCLE credits out of the way.
Program Details
The 2018 Update Programs: Family Law, Civil Procedure, Personal Injury and Insurance Litigation are four separate MCLE courses providing updates in the areas of California family law, California personal injury law, California insurance litigation, and California civil procedure.
Participants can earn up to a total of 12 MCLE credits if they complete all four (or 3 each), including 2 legal ethics credits (0.5 each). The seminars will be held in the afternoons and evenings of November 27 and 28 in San Francisco, and December 4 and 5 in Los Angeles. To register, visit the main event page which lists all The Rutter Group seminars, and select the course (or courses) you wish to enroll in, as each course requires separate registration.
Related Resources:
You Don't Have To Solve This on Your Own – Get a Lawyer's Help
Meeting with a lawyer can help you understand your options and how to best protect your rights. Visit our attorney directory to find a lawyer near you who can help.
Or contact an attorney near you: