CA Floats Bill to Make Videotaped Gun Sales Mandatory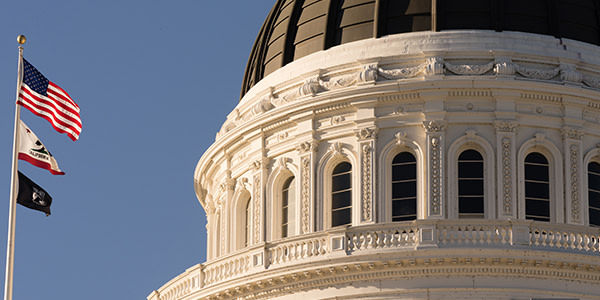 California Democratic Assemblyman Kevin McCarty has proposed AB2459, a bill he says would eventually help get firearms "out of the wrong hands," reports the Associated Press.
If the bill passes to become law, it would also make it a statewide crime for licensed dealers to sell their guns out of their homes, a practice that is already outlawed by many municipalities.
California's Strict Gun Law Culture
California has been criticized by many gun advocacy groups as having some of the strictest gun laws in the nation. Laws typically are especially harsh against unlicensed carriers in the big cities like L.A. or San Francisco.
Proponents of McCarty's bill claim that mandatory videotaping of gun sales would help stop or diminish the practice of straw-buying -- where one buyer buys a gun in place of another who himself cannot pass a background check. Additionally, they say, it would mean that gun shops could not sell guns to persons who otherwise would be prohibited from owning a gun and claim ignorance of the buyer's identity.
According to McCarty, "about five percent of (sales from) gun dealers account for about 90 percent of guns found at crime scenes by police."
Not the First of Its Kind
If it passes, AB 2459 would not be the first ban on un-videotaped gun sales in California, but it would be the first statewide statute. Of course, there is some debate as to how effective the law will bill should it pass.
There is some evidence to indicate that the law has a negative effect -- on gun seller's sales. Last year, San Francisco passed a local ordinance that mandated the videotaping of gun dealer's sales. The city's only gun shop closed down soon afterward. This has caused some to question whether or not the law has unfairly closed off avenues for law abiding gun collectors and buyers to pursue their hobbies.
Related Resources:
You Don't Have To Solve This on Your Own – Get a Lawyer's Help
Meeting with a lawyer can help you understand your options and how to best protect your rights. Visit our attorney directory to find a lawyer near you who can help.
Or contact an attorney near you: