CA Wine Producers Score Legal Win in Court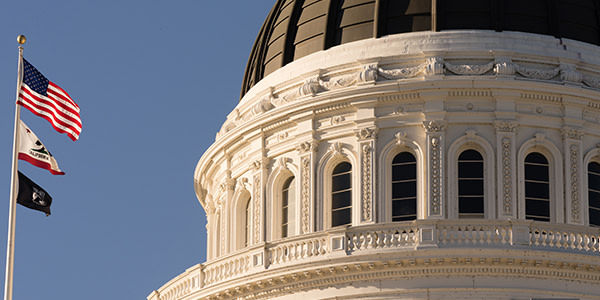 In what had the appearances of being a major legal battle over arsenic levels in California wines, the industry scored a major win when Judge Shepard Wiley dismissed a lawsuit against 83 California wine brands. Celebrations are sure to follow the defendants' successful demurrer of the suit Doris Charles v. The Wine Group.
Despite the loss, plaintiff's lawyers have vowed to keep on the fight. In the meantime, we can enjoy the quiet with a little wine.
BeverageGrades' Findings
The plaintiff's original complaint against The Wine Group and related California wine labels was based almost entirely on findings of Denver laboratory BeverageGrades. Kevin Hicks, the proprietor of BeverageGrades approached at least one wine publication with data that a huge number of California wine makers were bottling and selling wines with dangerously high levels of arsenic in their wines without giving consumers the proper warning. When he was rebuffed, Hicks passed off his information to attorneys.
Fight Over Prop. 65 Compliance
The plaintiff's attorneys basically brought suit alleging that the defendants' wines ran afoul of Prop 65 which, plaintiffs claim, required the defendants to disclose to consumers that their wines contained inorganic arsenic. The wineries demurred and said that there was no case law or regulation that required them to make such disclosures. They argued their labels were in compliance with prop 65.
It looks like Judge Wiley agreed with them. "The wine producers correctly argue that their existing Prop. 65 warning comply with the Prop. 65 regulatory program," he wrote.
Moreover, Judge Wiley noted that the named plaintiff Ms. Doris Charles did not allege that she herself was injured by the wines or that she had detrimentally relied on any false advertising by the California wine labels.
Smells Like Vinegar
One of the attorneys for the plaintiffs had this to say after the ruling: "These defendants never once denied that their wines had extremely high levels of inorganic arsenic, so we plan to continue fighting to protect consumers and ensure that they get accurate information about the wine they're consuming." In other words, Burg's theory is presumably that there still remains a false advertising claim because the winemakers didn't deny that their wines had arsenic. What a bunch of crock.
However, arsenic is pretty much in anything we eat. It's unfortunate, but true. It's pretty much the state of the environment we live in. No winemaker is going to deny the presence of arsenic -- even traces of inorganic arsenic.
Also, false advertising claims attach if there is an affirmative duty to disclose a material fact, or if the defendants had intentionally misled with affirmative statements -- you know, "Our wines contain no arsenic whatsoever." Failure to deny that they had arsenic can hardly be the basis for a legitimate suit. Isn't a failure to deny an admission of truth? And haven't we already established that they weren't trying to hide that fact in the first place? Arguably, it's tantamount to suing a food company for not denying that consumers could end up choking themselves.
Related Resources:
You Don't Have To Solve This on Your Own – Get a Lawyer's Help
Meeting with a lawyer can help you understand your options and how to best protect your rights. Visit our attorney directory to find a lawyer near you who can help.
Or contact an attorney near you:
Content For You