Cal Lawyers: The Fingerprinting Deadline is April 30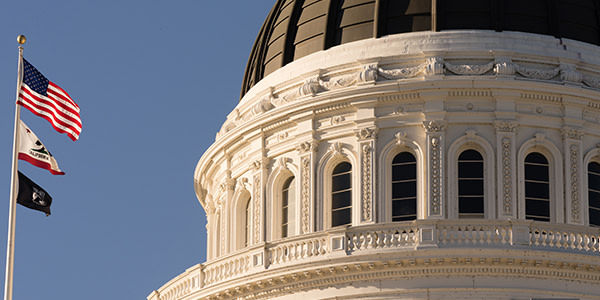 For California licensed lawyers, the deadline to submit your fingerprints to the state bar, the state DOJ, and the FBI is rapidly approaching. And if you're licensed in the state and you haven't heard about how the bar messed up all our fingerprint records, then consider yourself lucky to be reading this now, as the deadline to submit your prints without penalty is April 30.
After April 30, you can still submit your prints, but you will be assessed a late fee (and could face disciplinary action if you don't submit by December 2019). Below you can get some tips on how to get your printing done.
Get to the LiveScan Now
Fortunately, although it will be inconvenient, all you have to do is go to any of the approved LiveScan vendors in the state of California and show them your ID, have them take your digital fingerprint, pay a few different fees, enter a code online at the state bar's website, and then your done. You should expect to pay between $60 to $85, or more if you don't shop around.
Get the LiveScan to You
Thanks to the wonderful modern world we live in, there are likely to be mobile fingerprinting services in your area that can come directly to your home or office, for an additional fee of course. The additional fees can vary from service to service.
Make it a Party
The chances are probably very good that you are not alone in having not been re-fingerprinted. So why not make it a party or use it as an excuse to get together with a colleague or two for re-fingerprinting and lunch. You can even host an event for your entire firm where you have a mobile service come to your office. Also, if you're good at scoring deals, you may be able to negotiate a group discount on the services (though $49 of the cost goes directly to the California DOJ and the FBI).
Don't Forget Your Code!
After you've submitted your LiveScan and paid the fees, you will receive a code that you must enter into the state bar's website under a section of your membership profile (which you must login to access). Once you submit that code, you are done.
Out of State/Country California Attorneys: For California attorneys outside the state, finding an approved California LiveScan vendor may not be possible. And if you can't make it, physically, to the state before the deadline, you will want to request a paper fingerprint card ASAP, and read up on the requirements for out of state lawyers.
Related Resources:
You Don't Have To Solve This on Your Own – Get a Lawyer's Help
Meeting with a lawyer can help you understand your options and how to best protect your rights. Visit our attorney directory to find a lawyer near you who can help.
Or contact an attorney near you: