Cal. Sup. Ct. Allows Retrial of Anna Nicole Smith's Agent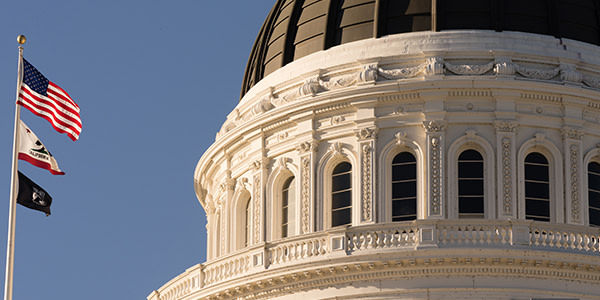 Here we are again. In 2007, Anna Nicole Smith died from an apparent overdose of legally prescribed drugs. In 2009, Smith's domestic partner and agent Howard K. Stern was charged -- along with a Dr. Khristene Eroshevich -- with conspiracy to provide prescription drugs under false names.
Stern was convicted by a jury on two counts of conspiracy and acquitted on nine other counts. Stern moved for a new trial, which the trial court granted, and dismissed the conspiracy counts, finding that Stern used a false name to obtain prescription drugs for Smith "only to protect her privacy."
Double Jeopardy
The prosecution appealed, and the Court of Appeal reversed the trial court's ruling, finding that there was enough evidence to show that Stern knew that he was obtaining prescriptions illegally. Nevertheless, the Court of Appeal only reinstated the verdict and added, "under no circumstances may he be retried."
The Court of Appeal apparently thought that the combination of the trial court granting a new trial and dismissing the two conspiracy counts had the effect of an acquittal, meaning Stern couldn't be retried without running afoul of the Double Jeopardy clause.
I'll Take 'New Trial' for $400, Alex
The California Supreme Court didn't seem to think so. The outcome rests on the timing of the trial court's grant of an insufficiency of the evidence motion. If the court had granted the motion before the jury issued a verdict, the motion wouldn't be appealable because a successful appeal by the prosecution would result in a second trial, which isn't permitted by the Double Jeopardy clause.
On the other hand, if the court granted the motion after the jury's verdict -- which happened here -- there's no Double Jeopardy problem because a successful appeal by the prosecution "would result in reinstatement of the jury verdict of guilt, not a new trial."
What Happens Next?
This still leaves a question unanswered: What if, on remand, the trial court grants a new trial or dismisses on something other than sufficiency of the evidence?
The result is the same, said the court. Double Jeopardy rules don't apply if the defendant appeals and then is granted a new trial, or is granted a dismissal; essentially, the defendant waives his Double Jeopardy protections and accedes to the consequences of an appeal. It's also not true that Stern couldn't be retried under any circumstances. As long as the dismissal isn't based on sufficiency of the evidence, Stern could certainly be retried, all because the trial court reversed the jury's verdict after it was made.
Related Resources:
You Don't Have To Solve This on Your Own – Get a Lawyer's Help
Meeting with a lawyer can help you understand your options and how to best protect your rights. Visit our attorney directory to find a lawyer near you who can help.
Or contact an attorney near you: