Cal. Sup. Ct: Domino's Not Liable for Franchisee Sexual Harassment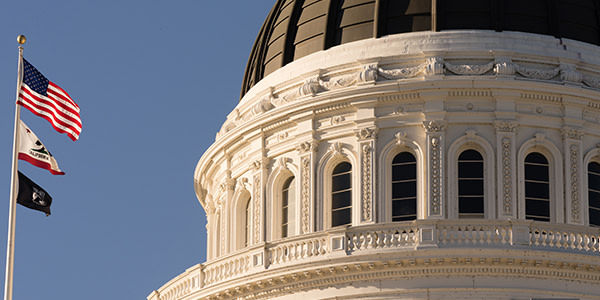 A divided California Supreme Court on Thursday rejected the idea that a franchise parent company can be automatically held liable for the acts of a franchisee. The 4-3 decision will surely make waves, as the National Labor Relations Board's general counsel decided last month that McDonald's could be held liable for labor violations of franchisees.
The case involves a Domino's franchise and an employee claiming that a manager had been sexually harassing her. She complained about the harassment to corporate headquarters, took a week off work, then resigned soon afterward, believing that the manager had reduced her hours as retaliation for reporting the harassment.
How Much Control?
The key question was whether Domino's could be held liable for the actions of one of its franchise managers. The majority refused to characterize the franchise employees as employees of Domino's. But the plaintiff advocated that there was a principal/agent relationship at work, as well.
The court didn't buy that, either. The question is how much control Domino's exercised over the day-to-day operations of the franchisee. The court said that, while Domino's dictated some things to franchisees, certain policies -- such as whom to hire and whom to fire -- rested with the franchisees themselves. Domino's had no corporate sexual harassment policy, so the policy in question came from the franchisee. It's not the case that franchisors would never be liable, but in this case particularly, the plaintiff didn't demonstrate that Domino's exercised enough control over the hiring and firing policies to make it liable for the franchisee's actions.
Three justices, lead by Justice Kathryn Werdegar, dissented. The case came to the court on summary judgment, and the dissenters would have let a jury decide whether Domino's exercised enough control over the franchisee to make Domino's liable.
Public Policy Problems
This case is reminiscent of the Walmart class action suit: Plaintiffs there alleged that Walmart's corporate headquarters had so much control over its stores that it dictated an informal policy of not promoting women or paying them as much as men. Plaintiffs simultaneously argued that Walmart was grossly negligent by not monitoring stores enough.
The majority's reasoning in this case creates an incentive for franchisors to stick their heads in the sand with respect to certain polemical issues, like sexual harassment, that they'd rather avoid. By leaving such decisions up to the franchisees, the franchisor can effectively immunize itself from claims. Let's see what the NLRB will have to say about this when it takes up the McDonald's cases in the future.
Related Resources:
You Don't Have To Solve This on Your Own – Get a Lawyer's Help
Meeting with a lawyer can help you understand your options and how to best protect your rights. Visit our attorney directory to find a lawyer near you who can help.
Or contact an attorney near you:
Content For You