Cal. Supreme Court Affirms SVPA Psychotherapist-Patient Privilege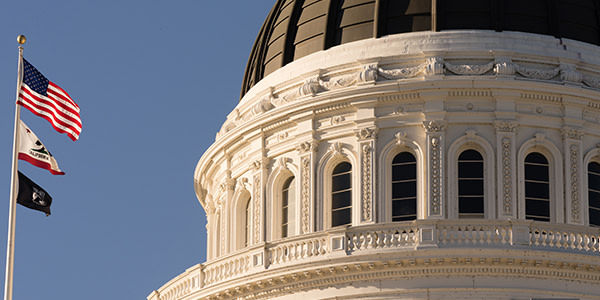 The Sexually Violent Predator Act (SVPA) allows the state to keep sexually violent predators (SVPs) locked up even after they complete their prison sentences. It's not an automatic lock-em-up-and-throw-away-the-key ordeal, but it's pretty close. SVPs get a civil commitment trial, but the evidence suggesting a likelihood of recidivism is always strong. Nationwide, there's a high commitment rate for SVPs.
That commitment rate could be even higher if courts waived the psychotherapist-patient privilege during SVPA trials based on the dangerous patient exception.
Last week, however, the California Supreme Court upheld the privilege in an SVPA appeal.
In January 2007, the Santa Clara County District Attorney filed a petition seeking to commit Ramiro Gonzales as a SVP under the SVPA. Before trial, the district attorney tried to obtain access to Gonzales' psychological records from his mandatory outpatient psychological evaluation and counseling sessions. Gonzales opposed the disclosure as a violation of California's statutory psychotherapist-patient privilege. The trial court concluded that disclosure of the records in an SVPA proceeding was permissible under the dangerous patient exception to the privilege.
Just prior to trial, the trial court further determined -- again on the basis of the dangerous patient exception -- that the therapist who had provided one-on-one counseling to Gonzales during the counseling sessions would be permitted to testify at the SVPA trial regarding Gonzales' statements during those counseling sessions.
At the conclusion of trial, the jury found that Gonzales was an SVP within the meaning of the SVPA, and committed him for an indefinite term.
The Court of Appeal reversed that decision, concluding that the trial court erred in ordering disclosure of Gonzales' psychological records and permitting his former therapist to testify about statements made during his counseling sessions.
The Court of Appeal also determined that the trial court's error constituted not only state law error, but also a violation of Gonzales' federal constitutional right of privacy. The appellate court reasoned that the question whether the admission of the challenged evidence was prejudicial must properly be evaluated under the stringent beyond a reasonable doubt prejudicial error standard generally applicable to federal constitutional error under Chapman v. California
Last week, the California Supreme Court agreed with the Court of Appeal's holding that the privilege, but disagreed with the determination that the trial court's error constituted an error of federal constitutional dimension.
Instead, the state's highest court concluded that the prejudicial nature of the error must properly be evaluated under the usual prejudicial error standard applicable to state law error set forth in People v. Watson: Whether it is reasonably probable that the error affected the result. Applying that standard, the court decided that the trial court error was not prejudicial and did not require reversal.
Related Resources:
Content For You