Cal Supreme Court: Continuous Accrual Applies to UCL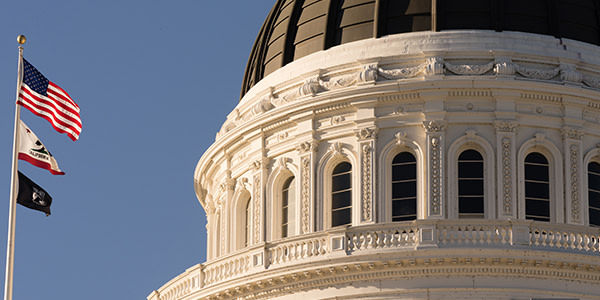 The California Supreme Court clarified this week that the theory of continuous accrual can be applied to unfair competition claims.
Jamshid Aryeh runs a copy business under the name ABC Copy & Print. Canon Business Solutions used to lease copiers to Aryeh. The leases required Aryeh to pay monthly rent for each copier, subject to a maximum copy allowance. Copies in excess of the monthly allowance required payment of an additional per copy charge.
Canon serviced the leased copiers periodically. Shortly after entering the leases, Aryeh noticed discrepancies between meter readings taken by Canon employees and the actual number of copies made on each copier. When Canon would not respond to Aryeh's complaints, he began compiling independent copy records and concluded that Canon employees ran more than 5,000 test copies over the course of 17 service visits between February 2002 and November 2004.
These copies resulted in Aryeh exceeding his monthly allowances and owing excess copy charges and late fees to Canon.
Aryeh sued in January 2008, alleging a single claim under California's Unfair Competition Law (UCL). The complaint alleged Canon knew or should have known it was charging for excess copies, and that the practice of charging for test copies was both unfair and fraudulent. Canon demurred, arguing that the claim was barred by the statute of limitations.
The trial court read state law as establishing that "the clock [on a UCL claim] starts running when the first violation occurs." Consequently, because Aryeh's complaint established a first violation in 2002, the claim was barred by the four-year statute of limitations.
This week, the California Supreme Court revived Aryeh's claim under the theory of continuous accrual.
The statute of limitations for a claim runs from the moment a claim accrues. At common law, a cause of action traditionally accrues when it is complete; in other words, from the occurrence of the last element essential to the cause of action.
In California, the continuing violation doctrine aggregates a series of wrongs or injuries for purposes of the statute of limitations, treating the limitations period as accruing for all of them upon commission or sufferance of the last of them. Under the theory of continuous accrual, a series of wrongs or injuries each triggers its own limitations period, so relief may be partially time-barred as to older events but timely as to those within the applicable limitations period.
Here, the court found that the UCL text and legislative history leave UCL claims as subject to the common law rules of accrual as any other cause of action, and continuous accrual principles prevented Aryeh's complaint from being dismissed at the demurrer stage on statute of limitations grounds.
Because Aryeh alleged a recurring unfair act, the theory of continuous accrual applied and the suit was not entirely time-barred.
Related Resources:
You Don't Have To Solve This on Your Own – Get a Lawyer's Help
Meeting with a lawyer can help you understand your options and how to best protect your rights. Visit our attorney directory to find a lawyer near you who can help.
Or contact an attorney near you: