Cal. Supreme Court to Take Up Case Over Lawyer's Negative Yelp Review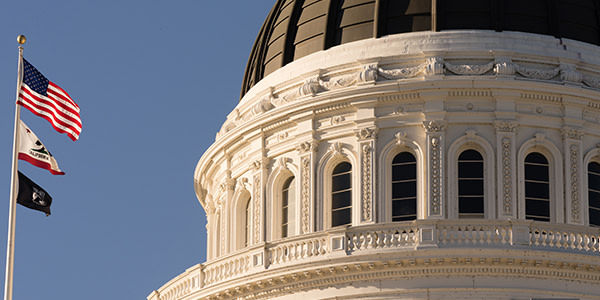 The California Supreme Court has agreed to hear an appeal involving an order forcing Yelp to remove a negative review against an attorney. The case arose after a San Francisco lawyer won a defamation lawsuit against a client over her review on Yelp, the online business directory and review site. That victory came with an injunction ordering Yelp to take down the offending post. In June, the injunction was upheld by a California appeals court.
But Yelp wasn't a party to the suit and had no opportunity to defend against the injunction. It now argues that it shouldn't be held to the court's order -- an argument that the California Supreme Court will soon entertain.
Lawyer v. Reviewer
The Yelp dispute arose after San Francisco attorney Dawn Hassell severed her relationship with a former client, Ava Bird. Soon after, Hassell's law firm was hit with a series of one-star reviews on Yelp. When Bird didn't remove them, Hassell sued. Service was delivered to an address where Bird no longer lived, according to the Los Angeles Times, and Bird never showed up for court.
Hassell won a default judgment and an injunction ordering Yelp to remove the review.
Yelp's First Amendment, Due Process, and CDA Claims
Yelp later motioned to set aside the judgement even though it was a nonparty to the action. First, it argued that the court violated its due process rights because the trial court did not provide Yelp with notice or a hearing and because the order denied the company of its right to host Bird's reviews. The order also acted as an unconstitutional prior restraint Yelp argued. Finally, Yelp said, it ran afoul of the Communications Decency Act, a federal law which gives websites immunity from liability based on users' content.
The appeals court rejected all these arguments, but the ruling raised the concerns of some members of the legal community. Several law professors joined Yelp in urging the Supreme Court to hear the case, arguing that it "jeopardizes a vast range of online speech," and "offers plaintiffs a roadmap for violating" the rights of online speakers such as bloggers, journalists, and review sites:
The business can then sue the commenter, who might not have the money or expertise to fight the lawsuit. It can get a consent judgment (perhaps by threatening the commenter with the prospect of massive liability) or a default judgment. And it can then get a court to order the newspaper to delete the comment, even though the newspaper had no opportunity to challenge the claim, and may not have even heard about the claim until after the judgment was entered.
For the latest California legal news, subscribe to FindLaw's California Cases Newsletter.
Related Resources:
Content For You