Calif. Lawmakers Question Judiciary's $30M in Wasteful Spending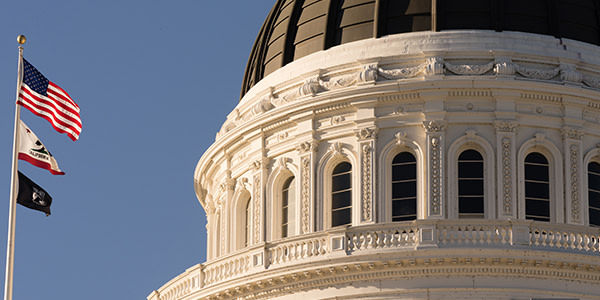 The Judicial Council of California earned some harsh criticism earlier this week from state legislators during a hearing at the State Capitol in Sacramento.
The Chief Justice of California, Tani Cantil-Sakauye, has said over the past several years that the state court system needs more money; indeed, state courthouses have been closed, and employees laid off, to save money. In spite of that, though, an independent audit of the judiciary's finances showed $30 million in questionable spending.
A Pretty Good Job If You Can Get It
Until last year, the state judicial branch was split into two entities: the Administrative Office of the Courts (AOC), which handled the day-to-day operation of the state's courts, and the Judicial Council of California, which oversaw policymaking within the judiciary. In July, the AOC merged with the Judicial Council, which is now the sole administrative and policymaking organization in the judicial branch.
The hearing in Sacramento focused largely on a report released by the state auditor in January, which concluded that the Judicial Council failed to adequately oversee spending in the judicial branch. Some of that spending is by design: The average salary of an AOC employee is $82,000, compared to $62,000 in the executive branch. Eight of the Judicial Council's nine office directors earn over $179,000 each -- more even than the governor. The AOC also engaged in other questionable employee benefit policies, including paying the employee's portion of some employees' retirement contributions and "buying back" excess paid time off.
The report observes that "the Judicial Council's involvement in the AOC's budget process and expenditure decisions appears to have been more ministerial than substantive," leading to "questionable compensation and business practices." In other words, the AOC spent a lot of money because no one was overseeing it.
Some of these questionable practices included employing 70 contractors and temporary employees, even though using state employees would save the judiciary over $7 million a year, and keeping a fleet of 66 vehicles for no apparent reason.
A Cultural Problem
At the hearing, legislators said a "cultural change" would be required to make real change in the judicial branch, meaning employees have gotten used to perks that cost the state a lot of money and won't give them up without a fight. It might not seem like much, but parking subsidies for AOC employees, discounted transit passes, and allowances for group business meals cost the AOC over $1 million, the report observed, while at the same time, the executive branch doesn't allow similar perks.
What's really troubling -- and something that Assembly members brought up -- is whether at least part of the 4,000 layoffs and dozens of closed courthouses over the last few years could have been avoided with more oversight and less wasteful spending.
Related Resources:
Content For You