California Can't Stop IMDb From Telling You an Actor's Age -- for Now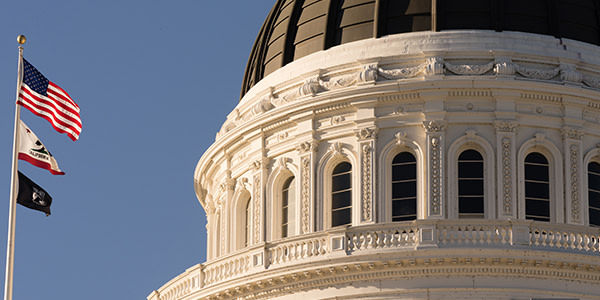 California wants to protect actors from age discrimination -- a noble goal, certainly. But the state's way of going about it has raised some eyebrows. Under AB 1687, certain "online entertainment employment service providers" would be prohibited from publishing information about entertainers' ages. The law would apply perhaps exclusively to IMDb, the Internet Movie Database, who has sued, alleging that the law violates the First Amendment.
Now, IMDb has won its first battle. A federal judge issued an injunction against the law earlier this week. The ruling didn't exactly come as a surprise, though. Just a few days earlier, that judge, U.S. District Judge Vince Chhabria, had urged the state to drop its defense of the law.
How Old Is That Actress?
AB 1687, which passed with strong support by the Screen Actors Guild, was meant to keep directors from withholding parts from qualified actors of a certain age. To do so, the law will:
prohibit a commercial online entertainment employment service provider that enters into a contractual agreement to provide specified employment services to an individual paid subscriber from publishing information about the subscriber's age in an online profile of the subscriber and would require the provider, within 5 days, to remove from public view in an online profile of the subscriber certain information regarding the subscriber's age on any companion Internet Web site under the provider's control if requested by the subscriber.
There aren't many such services, however. Indeed, the only one might be operated by IMDb. The internet company's IMDbPro service allows subscribing entertainment workers to upload nonpublic information, apply for roles, search for actors to cast, and more. Wikipedia, Google, and other online information sources would not be affected.
This Judge Doesn't Hide His Skepticism
So far, things have been going well for IMDb. Last Thursday, Judge Chhabria warned the state against prolonging the dispute.
"I used to be a lawyer for the government, and I defended a number of laws that were very challenging to defend," Judge Chhabria said to the state's attorney, according to Courthouse News Service. "I'm trying to remember if I defended a law as challenging to defend as the one you're defending now."
"Have you given serious thought to the probability that by pressing forward with discovery your clients could be exposed to a dramatically higher fee award at the end of the day?" the judge asked.
State Unlikely to Prevail
Just a few days later, Judge Chhabria enjoined enforcement of the law, to little surprise. The company was likely to prevail on its First Amendment claims, he wrote:
It's difficult to imagine how AB 1687 could not violate the First Amendment. The statute prevents IMDb from publishing factual information (information about the ages of people in the entertainment industry) on its website for public consumption. This is a restriction of non-commercial speech on the basis of content. Therefore, the burden is on the government to show that the restriction is "actually necessary" to serve a compelling government interest. The government is highly unlikely to meet this burden, and certainly nothing it has submitted in opposition to the preliminary injunction motion suggests it will be able to do so.
While the law may be aimed at a "compelling goal," the judge concluded, even if it achieved some "marginal antidiscrimination benefit" there are many "more direct, more effective, and less speech-restrictive" ways of accomplishing this.
So the law is on hold, for now. But this may not be the end of the dispute. "This is an early skirmish in what will be a long-term battle to ensure that entertainment industry workers are granted the same minimum employment protections as all other workers," an official for SAG said.
Related Resources:
You Don't Have To Solve This on Your Own – Get a Lawyer's Help
Meeting with a lawyer can help you understand your options and how to best protect your rights. Visit our attorney directory to find a lawyer near you who can help.
Or contact an attorney near you: