California Diesel Amendments Impact Truckers, Big and Small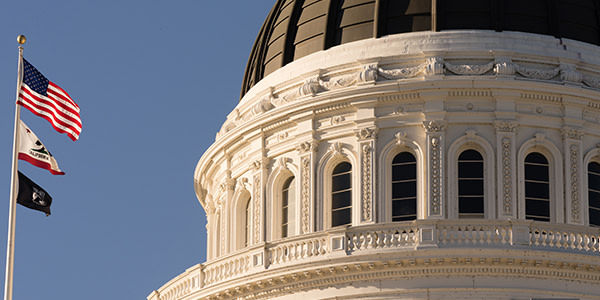 California Superior Court Judge Mark W. Snauffer has ruled against recent amendments that eased up on heightened diesel regulations in favor of industry little guys, causing controversy in a county that is highly reliant on transport of goods and the diesel engines used to get them to and fro.
The California Air Resources Board (CARB) has responded negatively to the ruling, describing it as "deal[ing] a profound blow to ... smaller fleets, small farmers and independent owners."
California 2008 Amendments
In 2008, CARB adopted some of the country's toughest diesel emissions standards with the aim of getting older and more heavily polluting machines off the state's roads to radically reduce smog and soot. But pushback from small players in the trucking industry helped prompt a loosening up of deadlines imposed by the government agency in 2010 and again in 2014.
Meanwhile, plaintiffs in the California Trucking Association and another trucking company sued CARB over its decision to delay imposing deadlines on smaller trucking companies that asked for more time to get compliant. The complaint was supported by multiple theories including violations of the Administrative Procedures Act and CEQA when CARB adopted the amendments to the regulations.
Unfair Competition
Principally, the plaintiffs argued that the amendments unfairly benefitted the smaller companies in the interim period when the larger companies got compliant with the new emissions standards, but the smaller companies did not. In that time, the smaller companies were able to continue operating at a reduced cost, according to the plaintiffs' complaint.
Judge Snauffer appeared swayed by the plaintiff's allegations. In fact, he opined that CARB did not even concern itself with the possibility that the amendments might create unfair competition in the diesel-trucking industry. "I did not undertake even a cursory analysis of the potential economic effects of the amendments on trucking companies that had already complied with the regulation," he said.
The decision means that CARB will have to comply with its original enactments of the 2008 emissions standards and impose those standards on all diesel trucking companies.
Related Resources:
You Don't Have To Solve This on Your Own – Get a Lawyer's Help
Meeting with a lawyer can help you understand your options and how to best protect your rights. Visit our attorney directory to find a lawyer near you who can help.
Or contact an attorney near you: