California Gets Rid of Statute of Limitations for Rape Cases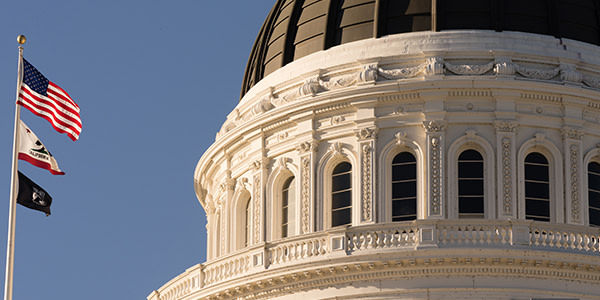 Governor Jerry Brown signed a bill yesterday that eliminates the statute of limitations on rape and other sexual offenses. The new law, S.B. 813, adds rape and similar crimes to the list of criminal acts that can be prosecuted regardless of how long ago the criminal act occurred, such as first degree murder, treason, and embezzlement of public money.
The bill's passage "shows victims and survivors that California stands behind them, that we see rape as a serious crime, that victims can come forward and that justice now has no time limit," the bill's sponsor, State Sen. Connie Leyva, said. The push to remove the statute of limitations for rape was inspired in part by allegations against the comedian Bill Cosby. Cosby has been accused of sexually assaulting dozens of women over several decades, with most of the alleged acts having occurred too far in the past to be prosecuted.
So Long Rape SOL
Prior to the passage of S.B. 813, the prosecution of a felony sex offense had to be commenced within 10 years of the offense, in most cases. Where the victim was a child under 18, the statute of limitations allowed prosecution to commence at any point before the victim's 40th birthday.
Under S.B. 813, those limitations are removed. In addition to rape, the law gets rid of the statute of limitations, in certain circumstances, for:
While many have praised the bill, it still faces its fair share of criticism. Some civil rights groups and public defenders worry that the bill may lead to false convictions if prosecution is taken up decades after a crime was committed, long after memories have faded and evidence may have disappeared, according to the Associated Press.
And despite the role of the Cosby controversy in spurring the legislation, the new law will not result in the prosecution of the comedian in California, nor to anyone for whom the SOL has already ran. The new law only applies to crimes committed after January 1st, 2017, or those for which the statute of limitations has not yet run by that date.
Related Resources:
You Don't Have To Solve This on Your Own – Get a Lawyer's Help
Meeting with a lawyer can help you understand your options and how to best protect your rights. Visit our attorney directory to find a lawyer near you who can help.
Or contact an attorney near you: