California Lawyers, Your Blog Probably Isn't Attorney Advertising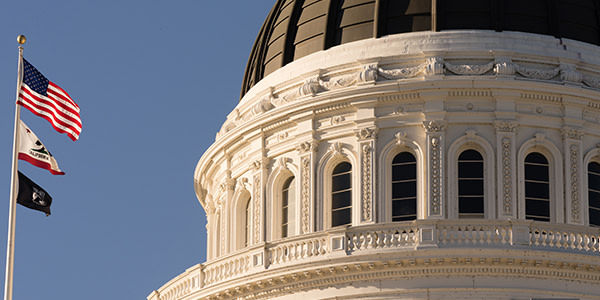 If you're a California lawyer with a stand-alone blog, you can probably keep blogging without worrying that your posts are violating rules on attorney advertising. That's because the State Bar of California's ethics committee recently finalized an ethics opinion holding that many common forms of attorney blogging don't count as communications subject to attorney advertising rules.
There are some important caveats, however, especially regarding blogs on your firm website. Here's what you need to know.
When Blogging Isn't Advertising
California's attorney advertising rules, California Rule of Professional Conduct 1-400, and California Business and Professional Code Sec. 6157 et seq., govern communications made by or on behalf of lawyers "concerning the availability for professional employment of a member or a law firm."
Until recently, there was some uncertainty over when and where blog posts fell into that category. After all, if you're blogging about your knowledge and expertise, you may be considered, in some abstract way, to be selling yourself.
But that wouldn't be the case, according to the new opinion, Formal Opinion No. 2016-196. "An attorney may freely write a blog on any of countless legal and non-legal subjects, and may identify himself or herself as an attorney thereon, without concern of being subject to rule 1-400," the opinion states, "unless the blog or blog post specifically invites the reader to retain the attorney's services or otherwise indicates the attorney's availability for professional employment."
If your blog posts are simply "informational expressions" of your "knowledge and opinions," they're not ads. And they don't become ads if your by-line links to your professional site or you cover topics from your practice area.
And When It Is
But some attorney blogging is advertising, and thus still subject to advertising rules, the opinion states. Most importantly, if your blog is on your professional website, it counts as advertising. Under such circumstances, the blog is subject to the same rules "as the website of which it is a part," the opinion states -- even if it would be fine as a stand-alone blog.
Similarly, if your blogs contain implicit solicitations, they need to comply with attorney advertising rules. A "description of the type and character of legal services offered by the attorney," would count, according to the opinion. (Think of something like a post on "What You Can Expect When You Hire Us," or "Why Our Divorce Services Are the Best.") So too would "detailed descriptions of case results". (Think: "How I Won a Contentious Land Use Dispute in San Francisco.")
But if your posts don't fall in to those categories, you should be good. So, go get blogging.
Related Resources:
You Don't Have To Solve This on Your Own – Get a Lawyer's Help
Meeting with a lawyer can help you understand your options and how to best protect your rights. Visit our attorney directory to find a lawyer near you who can help.
Or contact an attorney near you:
Content For You