California Supreme Court Clarifies 'Accessory' Status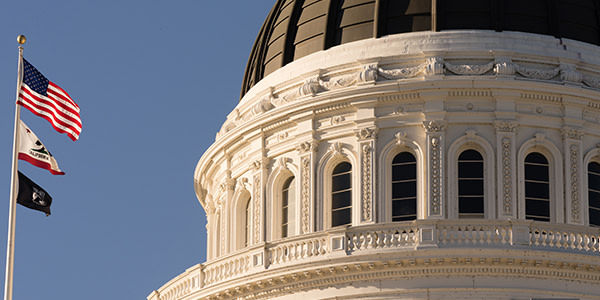 Every episode of the 'Law & Order' begins with the same explanation: In the Criminal Justice System the people are represented by two separate, yet equally important groups. The police who investigate crime and the District Attorneys who prosecute the offenders."
As the California Penal Code explains, "crime" also has two separate, yet equally important groups: the principals who commit the crimes, and the accessories, who assist the principals.
The Penal Code describes principals as "all persons concerned in the commission of a crime, ... whether they directly commit the act constituting the offense, or aid and abet in its commission, or, not being present, have advised and encouraged its commission..."
An accessory, by contrast, is a person "who, after a felony has been committed, harbors, conceals or aids a principal in such felony, with the intent that said principal may avoid or escape from arrest, trial, conviction or punishment, having knowledge that said principal has committed such felony or has been charged with such felony or convicted thereof."
"The crime of accessory consists of the following elements: (1) someone other than the accused, that is, a principal, must have committed a specific, completed felony; (2) the accused must have harbored, concealed, or aided the principal ; (3) with knowledge that the principal committed the felony or has been charged or convicted of the felony; and (4) with the intent that the principal avoid or escape from arrest, trial, conviction, or punishment."
This week, the California Supreme Court ruled that a person who intentionally aids a person in dodging parole qualifies as an accessory.
The case before the court involved Adam Gray, who was convicted of persuading a witness from testifying and sentenced to two years in state prison. Upon his release, one condition of his parole was that he was not to leave Kern County without his parole officer's permission.
Gray, however, didn't let a little thing like parole restrictions stand in his way. In 2009, he moved into Jane Nuckles' house in Kings County without permission. Nuckles arguably knew that Gray was violating his parole by staying in her home; she reportedly celebrated with him when he was included as a wanted fugitive in the "Crime Stoppers" column of the local paper.
When the law finally caught up Gray and Nuckles, both were rewarded with jail time.
Nuckles appealed, arguing that she couldn't be an accessory under California law because she didn't provide assistance to Gray after he committed a felony. (A parole violation may be based on a misdemeanor, infraction, or no crime at all.)
The court, however, concluded that the relevant felony conduct for the purpose of an accessory analysis was Gray's conviction for dissuading a witness, not any conduct in violating his parole.
Here, the court found that the "accessory" label applies not only to those who help felons avoid capture or conviction, but also to those who help them "avoid or escape from ... punishment."
Related Resources:
You Don't Have To Solve This on Your Own – Get a Lawyer's Help
Meeting with a lawyer can help you understand your options and how to best protect your rights. Visit our attorney directory to find a lawyer near you who can help.
Or contact an attorney near you:
Content For You