Carrying a Concealed Gun in a Car Is a CA Crime of Moral Turpitude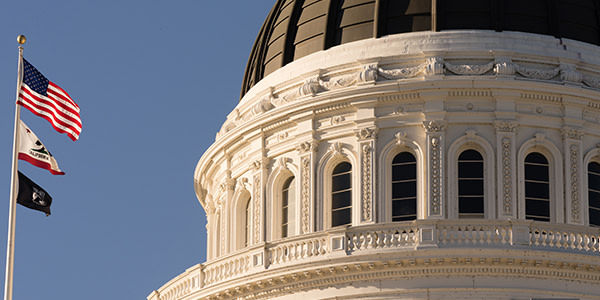 It turns out that one of the best ways to aggravate and intensify a penal sentence against you in California is to be carrying a concealed weapon while you commit a crime. This is demonstrated in the crime of People v. Aguilar.
The legal issue at bar is whether "crimes of moral turpitude" include not just the more traditional crimes of dishonesty, but also other criminal acts that don't quite so neatly fall into a clean category.
Facts Abbreviated
The criminal defendant in Aguilar allegedly assaulted and raped a young woman in Los Angeles in 2012. Damning forensic evidence was put together to get an indictment.
During trial, the prosecution sought to use a 2004 felony conviction of defendant's against him for purposes of impeaching his character. In California, certain crimes, including felonies, may generally be introduced as negative character evidence so long as the crime is not too old, and still relevant. In the present case, the felony was older than ten years, thus raising issues as to its relevance and also its tendency to unfairly prejudice the defendant in the eyes of the jury.
Aguilar argued that the 2004 conviction was not a crime of moral turpitude, a relevant distinction since crimes of moral turpitude are particularly relevant in character determinations. At trial, the court allowed the felony into the body of evidence and determined that it was a crime of moral turpitude. The defendant was eventually convicted by the jury. Appeal followed.
The Court of Appeal Refuses to Disturb the Lower Court
The dispute centered on whether or not the court had erred in allowing the prosecution to introduce Aguilar's 2004 conviction, the key point of contention being its status as a crime of moral turpitude.
Citing relevant California case law, the Court of Appeal determined quickly that the felony concealment conviction in 2004 was a crime of moral turpitude. "Crimes involve moral turpitude when they reveal dishonesty, a 'general readiness to do evil,'" People v. Gabriel (2012). In general, California courts have been quick to find that numerous crimes involving firearms so too involve moral turpitude, including negligent registration, negligent discharge, and misdemeanor possession of a deadly weapon with intent to assault.
The court was quick to bring up SCOTUS' Heller case, the high court decision that generally stands for the right of owners to possess guns to protect the home. In that set of facts, however, concealment is within one's domicile. The carrying of a concealed gun on a public street presents a recognized "threat to public order" thus aggravating the risk that "evil" could be done.
Related Resources:
You Don't Have To Solve This on Your Own – Get a Lawyer's Help
Meeting with a lawyer can help you understand your options and how to best protect your rights. Visit our attorney directory to find a lawyer near you who can help.
Or contact an attorney near you: