Catsouras v. Dep't of the California Highway Patrol, NO. G039916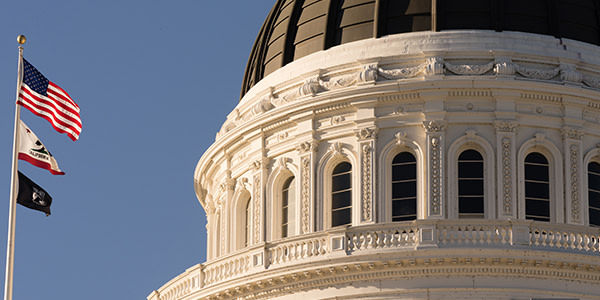 In an action brought against the State of California Highway Patrol and two of its officers by the family of a decedent who died in an automobile accident, judgment of the trial court in favor of the defendants is reversed where: 1) the trial court erred in sustaining the officers' demurrers as to the invasion of privacy cause of action for dissemination of the pictures of decedent's decapitated body, as family members have a common law privacy right in the death images of a decedent, subject to certain limitations; 2) the trial court erred in sustaining the demurrers as to a cause of action for intentional infliction of emotional distress as plaintiffs' allegation that the officers had acted with the intent to cause them emotional distress, is sufficient to withstand a demurrer; 3) the trial court erred in concluding that plaintiffs had no cause of action for negligence as, applying the Rowland factors, CHP and its officers owed plaintiffs a duty of care not to place decedent's death images on the internet for the purposes of vulgar spectacle; 4) trial court properly sustained the demurrer of the CHP as to the section 1983 cause of action against it based on the doctrine of sovereign immunity; and 5) the section 1983 causes of action against the officers also fail as plaintiffs did not plead facts sufficient to allege that the actions of the officers violated any clearly established constitutional right.
Read Catsouras v. Dep't of the California Highway Patrol, NO. G039916 [HTML]
Read Catsouras v. Dep't of the California Highway Patrol, NO. G039916 [PDF]
Appellate Information
Filed February 1, 2010
Judges
Opinion by Judge Moore
Counsel
For Appellant: Bremer, Whyte, Brown & O'Meara, Keith G. Bremer and Tyler D. Offenhauser; Everett L. Skillman
For Appellee: Edmund G. Brown, Jr., Attorney General, James Humes, Chief Assistant Attorney General, James M. Schiavenza, Assistant Attorney General, Joel A. Davis, Theodore B. Zinger and Elizabeth S. Angres, Deputy Attorneys General; Schlueter & Schlueter and Jon R. Schlueter; R. Rex Parris Law Firm, R. Rex Parris, Alexander R. Wheeler, and Jason P. Fowler
You Don't Have To Solve This on Your Own – Get a Lawyer's Help
Meeting with a lawyer can help you understand your options and how to best protect your rights. Visit our attorney directory to find a lawyer near you who can help.
Or contact an attorney near you: