Cell Phone 'Kill Switch' Bill Ready for Gov. Brown's Signature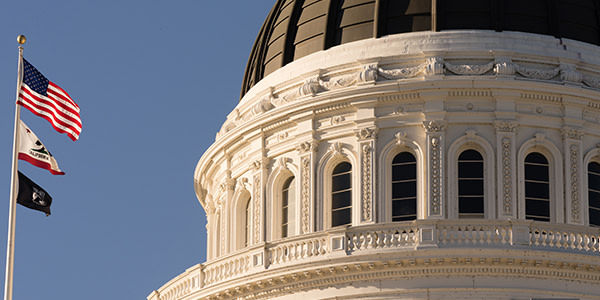 Governor Jerry Brown is poised to make California the second state in the nation to require "kill switches" in cell phones, reported The Washington Post.
Apple's iPhone and some Android devices already have technology built in that allow a user to mark a phone as stolen, preventing it from ever connecting to a cell phone network until it's unlocked. Previously, thieves could wipe the phone and re-sell it as a functional phone; a kill switch would block the phone from connecting to a cell phone network even after being wiped, providing a disincentive to steal phones in the first place.
Not Everyone Likes the Kill Switch
The kill switch idea hasn't been universally greeted by sunshine and roses, however. TechDirt (and others) observe that "if you can kill your phone remotely, so then can governments, hackers, and anybody else." Security expert Bruce Schneier famously said, "Anyone, from the most clueless amateur to the best cryptographer, can create an algorithm that he himself can't break." This turned into "Schenier's Law": "any person can invent a security system so clever that she or he can't think of how to break it."
In other words, just because you can't think of a way to hack a system doesn't mean someone else can't. Hackers routinely come up with clever ways of turning our devices against us; granting an iPhone the ability to be remotely cut off means only a matter of time before someone figures out how to exploit that ability. (Hackers already figured out a way to remotely lock phones and demanded ransoms from the victims in exchange for unlocking them.)
The other concern, as TechDirt points out, is that governments can also exploit the feature, shutting down cell phones during a protest against the government and preventing protesters from communicating with each other. Perhaps during a protest, a police force could disable phones to prevent people from documenting police brutality.
In the face of mandatory regulations, cell phone companies -- which once opposed kill switches -- offered the option of establishing a voluntary list of blacklisted IMEIs (the cell phone's device-specific unique identifier). Now, though, it appears to be too late.
This Is Going to Happen, Anyway
There's no reason for Governor Brown not to sign the bill into law. The kill switch is probably going to be popular among cell phone owners -- and, more importantly, law enforcement. Back in 2011, Governor Brown vetoed a bill that would have overturned the California Supreme Court's warrantless cell phone search case, People v. Diaz. He did not -- likely because law enforcement would have balked at the added strain of getting a warrant before searching a phone (although the U.S. Supreme Court finished that job earlier this year).
The kill switch is a neat idea -- and like so many legislative neat ideas, it hasn't been fully thought out.
Want to spend more time practicing, and less time advertising? Leave the marketing to the experts.
Related Resources:
You Don't Have To Solve This on Your Own – Get a Lawyer's Help
Meeting with a lawyer can help you understand your options and how to best protect your rights. Visit our attorney directory to find a lawyer near you who can help.
Or contact an attorney near you: