Christoff v. Nestle USA, Inc., No. S155242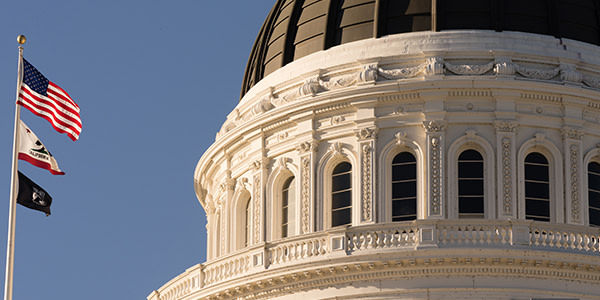 In an action brought by a professional model for the misappropriation of his likeness by defendant-Nestle, a court of appeal ruling reversing a trial court jury award of over $15 million is affirmed in part and reversed in part where: 1) the trial court erroneously ruled that the single-publication rule does not apply to claims for appropriation of likeness; but 2) the court of appeals erred to the extent that it held that, for purposes of the statute of limitations, plaintiff's cause of action necessarily accrued when Nestle first "published" the label pursuant to the rule of Shively v. Bozanich, 31 Cal.4th 1230 (2003).
Christoff v. Nestle USA, Inc., No. S155242 in HTML
Christoff v. Nestle USA, Inc., No. S155242 in PDF
Appellate Information
APPEAL from Los Angeles County Super. Ct. No. EC036163.

Filed August 17, 2009
Judges
Before: George, C.J., Kennard, J., Baxter, J., Werdegar, J., Chin, J., Corrigan, J., Moreno, J.
Opinion by Moreno, J.
Counsel
For Plaintiff: Law Offices of Colin C. Claxon, Colin C. Claxon; Mayer & Glassman Law Corporation, Robert David Mayer; Kibre & Horwitz, Eric G. Stockel; and David J. Franklyn.
Duncan W. Crabtree-Ireland and Danielle S. Van Lier for Screen Actors Guild, Inc., as Amicus Curiae
Reich, Adell & Cvitan, Laurence S. Zakson and William Y. Sheh for American Federation of Television and Radio Artists, AFL-CIO, as Amicus Curie.
For Defendant: Horvitz & Levy, David M. Axelrad, Jeremy B. Rosen, John A. Taylor, Jr.; Heller & Edwards, Lawrence E. Heller and Shula R. Barash.
Davis Wright Tremaine, Kelli L. Sager, Rochelle L. Wilcox, Kevin L. Vick; Karlene Goller; Jonathan Donellan; Hallie Michelena; David Tomlin, Laura Malone; Thomas W. Newton; Peter Scheer; Lucy Dalglish and Gregg Leslie for Los Angeles Times Communications LLC, The Hearst Corporation, Viacom, Inc., The Associated Press, The California Newspaper Publishers Association, The California First Amendment Coalition, The Reporters Committee for Freedom of the Press and The Association of Alternative Newsweeklies as Amici Curiae.
Loeb & Loeb, Douglas E. Mirell and W. Allan Edmiston for Motion Picture Association of America, Inc., as Amicus Curiae.
You Don't Have To Solve This on Your Own – Get a Lawyer's Help
Meeting with a lawyer can help you understand your options and how to best protect your rights. Visit our attorney directory to find a lawyer near you who can help.
Or contact an attorney near you: