Class-Action Denied; No Commonality in Miscalculated Prison Terms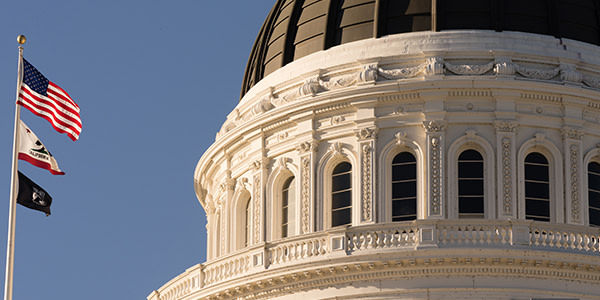 When it comes to state-run agencies, it's often not a matter of if they'll mess up, but rather a matter of when or how. This is one of those cases.
The plaintiff here, Robert Lopez, was incarcerated past his release date. This probably violated his constitutional rights. He is not alone, as an estimated 594 inmates were released late, between January 1, 2004 and May 4, 2008. For him, the late release was caused by a clerical error on the minute order from the court, an error that the Department of Corrections twice attempted to correct by sending letters to the trial court. For others, the cause could have been anything from lost paperwork, to miscalculated good behavior credits.
And if you've been paying attention to class-action law lately, issues of commonality and typicality should be screaming at you.
Commonality? Not Exactly
Lopez tried to bring a class action on behalf of all 594 similarly-situated defendants. He alleged a vague "systematic pattern and practice" of the system that led to the late releases, but the trial court, and now the Court of Appeals, refused to certify a class without evidence of a specific policy or practice.
Frequent errors alone are not enough alone to show a uniform policy or practice. Citing Wal-Mart Stores v. Dukes, the court stated that such a suggestion "avoids the essential question that must be answered in order to certify the alleged class -- what was the alleged cause, or what were the alleged causes of the miscalculations?"
In Dukes, the Supreme Court stated,
"'What matters to class certification ... is not the raising of common 'questions'-- even droves -- but, rather the capacity of a classwide proceeding to generate common answers apt to drive the resolution of the litigation. Dissimilarities within the proposed class are what have the potential to impede the generation of common answers.'"
That is the exact problem here. There might be a common question, such as, "are the processes in place at the DOC deliberately indifferent to regular constitutional violations?" (Deliberate indifference can amount to a constitutional violation.) However, there is no common answer. For Lopez, it arguably wasn't even the defendants' fault. It was the court's fault. In other cases, it might be miscalculations by the DOC's staff.
The court also pointed out one other tidbit regarding the "systematic" argument -- we don't know how systematic it actually is. Lopez presented evidence that 594 inmates were incarcerated too long. It didn't, however, give figures for overall releases. Is that 594 out of 6,000 releases? Six million?
Typicality? Definitely Not
Related to the commonality question is typicality -- are Lopez's claims typical amongst the class (and is he therefore an appropriate class representative)?
As we've already stated, he was kept too long because of the court, not the DOC. While they suspected a mistake, they obeyed a lawful court order and attempted to notify the court.
Lopez argued that the DOC had a duty to detect and rectify the court's errors, but if that argument is credited, that puts him in a different class than the inmates who are kept incarcerated due to internal DOC errors.
No commonality, no typicality, no class-action. It's a post-Dukes world.
Related Resources:
You Don't Have To Solve This on Your Own – Get a Lawyer's Help
Meeting with a lawyer can help you understand your options and how to best protect your rights. Visit our attorney directory to find a lawyer near you who can help.
Or contact an attorney near you: