Corporate Governance, Criminal, Environmental, Insurance and Tort Matters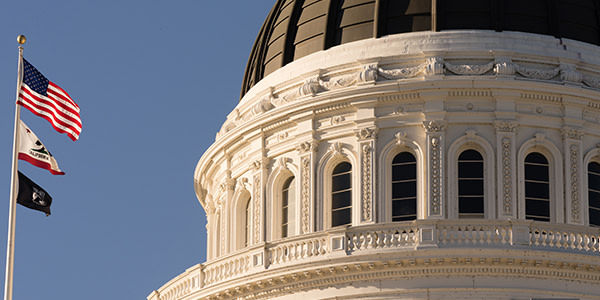 Fullerton Redevelopment Agency v. S. Cal. Gas Co., No. G041781, concerned an action arising out of damage to property caused by hazardous waste contamination. The court of appeal affirmed the trial court's order holding that the good faith settlement agreement between two of the involved parties barred any claims against defendant for contribution and indemnity asserted by plaintiff under Health and Safety Code section 25363, holding that the principles of Code of Civil Procedure sections 877 and 877.6 would apply to bar contribution and indemnity claims asserted under Health and Safety Code section 25363.
Cotton v. StarCare Med. Grp., No. G040920, involved an action claiming that defendant health care provider inadequately treated plaintiffs' decedent. The court of appeal affirmed the dismissal of the action in part where plaintiffs' claim for constructive fraud was preempted because the gravamen of this cause of action was a physician incentive plan, and the federal Centers for Medicare & Medicaid Services had issued a regulation governing the contents of such plans. However, the court reversed in part on the grounds that 1) the trial court abused its discretion by ruling on defendant's demurrer to the original complaint after the parties stipulated to continue the hearing on objections to the original complaint and allow plaintiffs an opportunity to submit an amended complaint; and 2) 42 U.S.C. section 1395w-26(b)(1) did not preempt the majority of plaintiffs' claims.
In People v. Bojorquez, No. G040702, the court of appeal affirmed defendant's conviction for consensual sexual activity with a confined adult based on his conduct while supervising community work release participants at a county animal shelter, holding that the shelter constituted a "detention facility" under Cal. Penal Code section 289.6.
G.C. v. Superior Court, No. H034808, involved a petition for a writ of mandamus seeking to vacate a restitution order issued against a minor for felony vandalism by graffiti. The court of appeal granted the writ, on the ground that Welf. & Inst. Code section 742.16, which required the court to consider ability to pay when ordering restitution for graffiti abatement, applied in the deferred entry of judgment context.
Karuk Tribe of N. Cal. v. Cal. Regional Water Control Bd., No. A124351, concerned an action seeking to compel the California Regional Water Quality Control Board, North Coast Region (Board) to enforce California's law governing waste discharge to several hydroelectric dam-reservoirs on the Klamath River. The court of appeal affirmed judgment for defendant on the ground that the Board and the trial court correctly recognized that for at least half a century federal law has been supreme when it comes to the subject of regulating hydroelectric dams operating under a federal license. However, the court reversed the trial court's award of attorney's fees to plaintiffs, holding that three of the statutory prerequisites to an award under Code of Civil Procedure section 1021.5 were absent: 1) the initiators of this litigation could not qualify as the "successful" parties in that in no sense did they achieve their strategic objective; 2) this was not an action that "resulted in the enforcement of an important right affecting the public interest"; and 3) this was not a case where "a significant benefit . . . has been conferred on the general public or a large class of persons."
Dominguez v. Fin. Indemn. Co., No. A125133, concerned an action by an auto accident victim for declaratory relief challenging the enforceability of provisions in an automobile insurance policy limiting liability coverage for permissive users. The court of appeal affirmed judgment for defendant on the ground that the disputed policy provisions were sufficiently conspicuous, plain and clear and were enforceable.
In People v. Hall, No. C060359, the court of appeal affirmed defendant's robbery and related convictions in part, holding that 1) defendant did not show that the admission of evidence of a prior carjacking had any prejudicial effect on the jury; 2) defendants did not point to anything about the field showup here that was unduly suggestive; and 3) a person who carries a concealed, loaded firearm that was not registered to him in a private place may be guilty of violating Cal. Penal Code section 12025 without violating section 12031. However, the court reversed defendants' convictions in part where they could not be convicted of both counts of receiving stolen property because receipt/possession of more than one item of stolen property at the same time constituted a single offense.
In People v. Escudero, No. C060342, the court of appeal affirmed defendant's conviction for committing a lewd and lascivious act on a child under the age of 14, holding that the trial court properly admitted evidence of defendant's prior sex crimes against adults because it was highly probative of his intent to touch the victim for sexual gratification, thus dispelling any notion that the touching was the result of accident or mistake.
In People v. Johnson, No. C055139, the court of appeal affirmed defendants' murder and robbery convictions and sentences, on the grounds that 1) the procedures used to obtain the pretrial identifications of defendants were not unduly suggestive; 2) the trial court properly considered defendant's prior excluded confession for the purpose of weighing evidence under Cal. Evid. Code section 352; 3) the court reasonably determined that defendant's admissions and his exculpatory statements to a third party were made at different times, and thus the latter was not admissible under section 356; and 4) defendant was properly informed of her Miranda rights.
Bezirdjian v. O'Reilly, No. A124859, concerned a derivative action against directors of Chevron Corp. based on illicit payments Chevron allegedly made to Saddam Hussein in exchange for Iraqi oil. The court of appeal affirmed the dismissal of the complaint on the ground that plaintiff failed to meet his burden to allege facts sufficient to rebut the presumption that a special committee of the board exercised valid business judgment when it refused to maintain the underlying lawsuit.
Related Resources
You Don't Have To Solve This on Your Own – Get a Lawyer's Help
Meeting with a lawyer can help you understand your options and how to best protect your rights. Visit our attorney directory to find a lawyer near you who can help.
Or contact an attorney near you:
Content For You